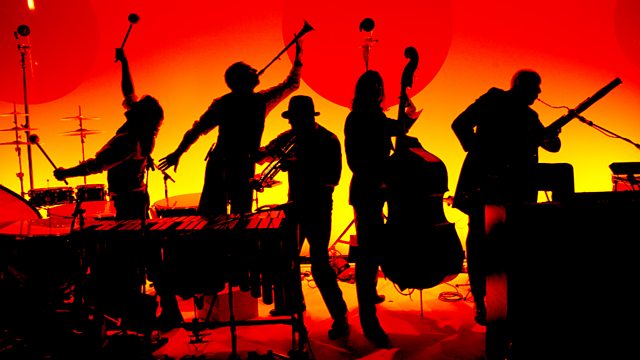 BBC PROMS 2011
Live from the Royal Albert Hall, London
Presented by Charles Hazlewood
The inventive multi-taskers of the Spaghetti Western Orchestra perform the epic scores of Ennio Morricone from the films of Sergio Leone.
The Australian group recreates Morricone's classic soundtracks from films such as 'Once Upon a Time in the West' and 'For a Few Dollars More' with only five players by using extraordinary virtuosity on a variety of instruments conventional and rather less so. "We really embraced the absurdity of a bunch of Aussie guys trying to do what Morricone did with a cast of hundreds", so expect new uses for an asthma inhaler and a cornflake packet as well as a rich vein of humour.
Spaghetti Western Orchestra.
Last on