Main content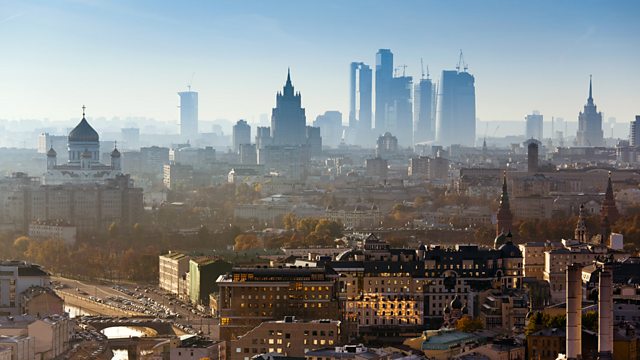 Gorbachev's liberalisation reveals the extent of public discontent with the whole Soviet system. Yeltsin becomes Russian President and challenges the authority of Gorbachev's USSR.
Martin Sixsmith remembers the "electric" sessions of the Congress of People's Deputies, after the Soviet Union's first genuinely contested elections in March 1989."As I wandered through the parliament's corridors, meeting openly with former dissidents, I realized that Gorbachev had let the genie of liberty out of the bottle," he says.
Thousands of people took to the streets demanding multi-party democracy and booing Gorbachev. Boris Yeltsin -Chairman of the newly-created Russian parliament and de facto leader of the Russian Republic was demanding independence. Gorbachev, as leader of the Soviet Union and nominally the senior figure, struggled to hold the USSR together. "I'm doomed to go forward and only forward," he told a colleague. "If I retreat, I will perish..." Hardline communists were also on the attack; 'Gorbymania' in the West gave them leverage, and when Soviet territory was 'lost' as the Berlin wall came down, Gorbachev was derided as a traitor. The Baltic republics stridently demanded independence and although Gorbachev had publicly renounced coercion, Soviet troops were sent in.
Yeltsin announced he would battle the threat of autocracy with the sword of democracy, proposing free and open elections for a new post of Russian President. Gorbachev tried to block it, but on 28 March 1991 the battle took to the streets. Gorbachev was forced to back off; the balance of power was shifting. In June 1991 Yeltsin was elected President of Russia with a mandate for radical change. He wanted to end communism and abolish the USSR. Gorbachev's compromise of a looser confederation of states with considerable autonomy but not control of defence and foreign policy, might have worked. But before the New Union Treaty could be signed, history would take a dramatic turn.
Producers:Adam Fowler & Anna Scott-Brown
A Ladbroke Production for BBC Radio 4.
More episodes
Next
You are at the last episode