Main content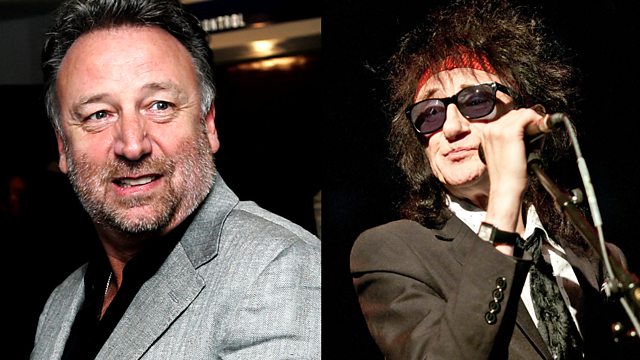 Peter Hook talks to John Cooper Clarke
The Joy Division musician interviews a fellow Salfordian and punk poet laureate in the tag-team talk show, where last week's guest is this week's host. From August 2011.
Chain Reaction is Radio 4's tag-team interview show. Each week, a figure from the world of entertainment chooses another to interview; the next week, the interviewee turns interviewer, and they in turn pass the baton on to someone else - creating a 'chain' throughout the series.
After Rhys Thomas interviewed Simon Day, Simon interviewed the musician and author Peter Hook. This week, Peter interviews a fellow Salfordian, the punk poet laureate John Cooper Clarke. Coming to prominence during the punk years of the late 70s, Clarke would appear on the bill with The Sex Pistols, The Buzzcocks, and Peter's own Joy Division - and Peter's next band, New Order, would support John on a tour of New Zealand and Australia. The interview takes in their shared Salford heritage, doing adverts in the 1980s, and John's recent appearance on the GCSE English syllabus.
Featured in...
A collection of programmes featuring the poet John Cooper Clarke.

A selection of programmes and clips relating to poets and their poetry.