Main content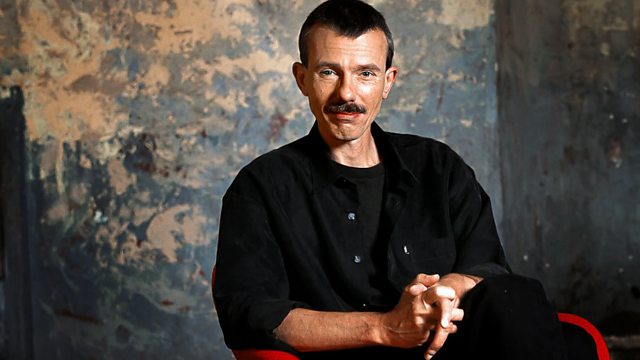 13/08/2011
Jonathan Swain presents Mozart piano concertos performed by Clara Haskil.
Jonathan Swain presents Mozart piano Concerti performed by Clara Haskil
1:01 AM
Mozart, Wolfgang Amadeus [1756-1791]
Concerto for piano and orchestra no. 9 (K.271) in E flat major
Clara Haskil (piano) ORTF Orchestra, Igor Markevitch
1:33 AM
Enescu, George (1881-1955)
Romanian Rhapsody No.1 in A major (Op.11 no.1)
Romanian National Radio Orchestra, Horia Andreescu (cond)
1:45 AM
Mozart, Wolfgang Amadeus [1756-1791]
Concerto for piano and orchestra no. 19 (K.459) in F major
Clara Haskil (piano) Orchestre de la Société des Concerts du Conservatoire, Jerzy Katlewicz
2:13 AM
Liszt, Franz (1811-1886)
Reminiscences on Bellini's 'Norma'
Ferruccio Busoni (1866-1924) (piano)
2:27 AM
Mozart, Wolfgang Amadeus [1756-1791]
Concerto for piano and orchestra no. 24 (K.491) in C minor
Evgeni Koroliov (piano) Chamber Ensemble from the Vienna Symphony Orchestra, René Klopfenstein (conductor)
3:01 AM
Reicha, Anton (1770-1836)
Quintet for clarinet and strings in B flat major (Op.89)
Joze Kotar (clarinet), Slovene Philharmonic String Quartet
3:24 AM
Telemann, Georg Philipp (1681-1767)
Suite for strings and continuo (TWV.55:G2) in G major 'La Bizarre'
B'Rock
3:42 AM
Rachmaninov, Sergey (1873-1943)
Caprice bohémien (Op.12) (Capriccio on Gypsy Themes)
Queensland Symphony Orchestra, Vladimir Verbitsky (conductor)
4:02 AM
Chopin, Frédéric (1810-1849)
Grande Polonaise Brillanté precedee d'un Andante Spianato (Op.22)
Lana Genc (piano)
4:18 AM
Bartók, Béla (1881-1945)
Andante in A major for violin and piano (1902)
Tamás Major (violin), György Oravecz (piano)
4:22 AM
Kodály, Zoltán (1882-1967)
Viennese Clock and Entrance of the Emperor and His Courtiers (from 'Hary János')
Toronto Symphony Orchestra, Andrew Davis (conductor)
4:28 AM
Dütsch, Otto (c.1823-1863)
The Croatian Girl: overture
Danish Radio Concert Orchestra, Hannu Koivula (conductor)
4:40 AM
Handel, Georg Frideric (1685-1759)
Flammende Rose, Zierde der Erden (HWV.210) - No.9 from Deutsche Arien
Hélène Plouffe (violin), Louise Pellerin (oboe), Dom André Laberge (organ - 1999 Karl Wilhelm at the abbey church Saint-Benoît-du-Lac)
4:46 AM
Fauré, Gabriel (1845-1924)
Nocturne in E flat minor (Op.33 No.1)
Stéphane Lemelin (piano)
4:53 AM
Verdi, Giuseppe (1813-1901)
Ballet music from Otello, Act III
Netherlands Radio Symphony Orchestra, Antoni Ros-Marba (conductor)
5:01 AM
Herbert, Victor (1859-1924), arr. Otto Langey
March of the Toys (from the operetta 'Babes in Toyland', 1903)
Edmonton Symphony Orchestra, Uri Mayer (conductor)
5:05 AM
Peterson-Berger, Wilhelm (1867-1942)
Danslek ur 'Ran' (Singing Games from the opera 'Ran')
Swedish Radio Choir, Olov Olofsson (piano), Eric Ericson (conductor)
5:08 AM
Prokofiev, Sergey (1891-1953)
Cinderella's waltz from (Cinderella) - suite no.1 (Op.107)
BBC Philharmonic, Vassily Sinaisky (conductor)
5:14 AM
Ebner, Leopold (1769-1830)
Trio in B flat major
Zagreb Woodwind Trio
5:21 AM
Vivaldi, Antonio (1678-1741)
Cello concerto in G major (RV.413)
Stefan Popov (cello), Sofia Soloists Chamber Ensemble, Emil Tabakov (conductor)
5:33 AM
Grieg, Edvard (1843-1907)
Ballade in G minor (Op.24)
Eugene d'Albert (1864-1932)
5:44 AM
Wingfield, Steven (b. 1955)
3 Bulgarian Dances arr. Wingfield for violin and guitar
Moshe Hammer (violin), William Beauvais (guitar)
5:51 AM
Satie, Erik (1866-1925), arr. for orchestra by Darius Milhaud (1892-1974)
Jack-in-the-box pantomime
CBC Vancouver Orchestra, Mario Bernardi (conductor)
5:57 AM
Melartin, Erkki (1875-1937),
Marionettes Suite (Op.1)
Jorma Rahkonen (violin), Karoly Garam (cello), Finnish Radio Symphony Orchestra, George de Godzinsky (conductor)
6:15 AM
Haydn, Joseph (1732-1809)
Quartet for strings no.50 (Op.64 No.3) (Hob.III:67) in B flat major
Talisker Quartet
6:36 AM
Saint-Saëns, Camille (1835-1921)
Le carnaval des animaux
The Festival Ensemble of the Festival of the Sound, James Campbell (director).