Main content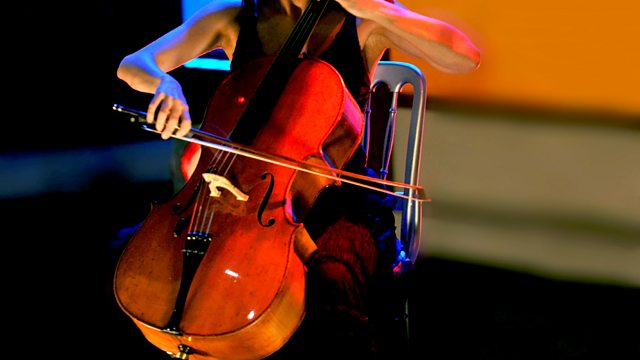 There's Something about the Cello
Ceramics expert and would-be cellist Lars Tharp explores the appeal of the cello in the company of Julian Lloyd Webber and composer Graham Fitkin.
For ceramics expert Lars Tharp it was a choice between studying the cello or archaeology. To the benefit of Antiques Road Show viewers, but perhaps to the loss of the music audience, he chose archaeology.
Ever since, he's been struck by how often people comment, 'I wish I'd played the cello', with a yearning rarely displayed in connection with other instruments. Is it because its range and tone is closer to the human voice than any other instrument, or is it the heartstring-tugging repertoire that's grown up around it?
Lars seeks the answer in the company of Julian Lloyd Webber who, immediately after the interval, will be playing a newly re-discovered piece for the cello, Invocation, by Gustav Holst, followed by Elgar's universally-acclaimed Enigma Variations. And Graham Fitkin, whose newly composed Cello Concerto for Yo-Yo Ma will be premiered in Prom 61 on 31 August, discusses the merits of the cello and the problems it poses for the composer.
Last on
Broadcast