Main content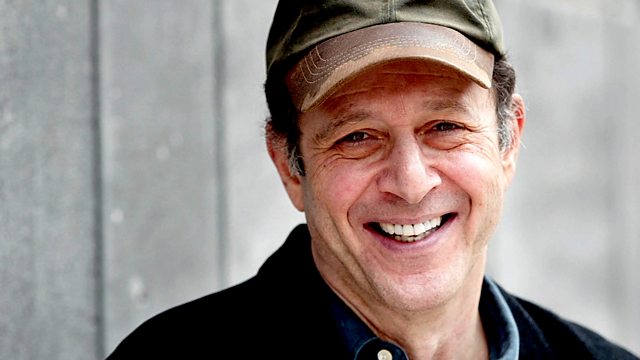 Steve Reich performs his own works with Ensemble Modern in celebration of his 75th birthday. Featuring Clapping Music, Electric Counterpoint and Music for 18 Musicians.
BBC PROMS 2011
Live from the Royal Albert Hall, London
Presented by Andrew McGregor
Steve Reich brings his distinctive and pioneering style to the Proms, in celebration of his 75th birthday this year. His hypnotic rhythms and elements taken from jazz and non-Western traditions produce some ravishing music.
Clapping Music shows off the percussive abilities of two people who make music with nothing but their own bodies. In Electric Counterpoint a single electric guitarist builds up alluring layers of sound with a multiple guitar soundtrack.
Music for 18 Musicians is a seminal piece from the 1970s and one of Reich's best-known works. The exotic colours and percussive textures are very striking, as is the unusual ensemble, featuring multiple pianos, marimbas and xylophones. It is a work Reich himself is still very satisfied with, and its enduring nature has led to many contemporary electronica artists sampling it today.
Steve Reich:
Clapping Music
Electric Counterpoint
Music for 18 Musicians
Steve Reich (percussion, piano)
Mats Bergström (guitar)
Synergy Vocals
Ensemble Modern.