Main content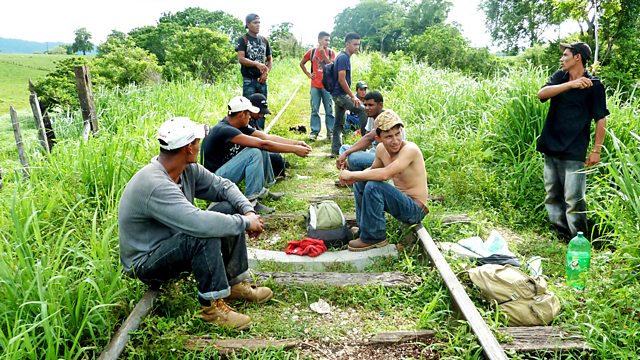 Murder, migration and Mexico
Thousands of Central Americans travel to the US every year. Now Mexican drug cartels are kidnapping and killing them. Linda Pressly investigates their perilous journey.
Every year, hundreds of thousands of Central Americans leave home and travel north overland, hoping to make a new life in the United States.
This has always been a difficult journey. Now it is perilous. Mexican drug cartels have seen a business opportunity in the migrants: they are being systematically kidnapped en route, and held to ransom. Often they have been killed, and Mexico is currently investigating a number of mass graves.
With the Mexican government's hardline military campaign against the cartels, these criminal organisations are moving south. The northern Guatemalan department of Peten - an area through which many migrants cross to Mexico - is vulnerable. On May, 27 farmworkers were killed at a remote farm in Peten. This was apparently revenge for a drug debt, and the killers are believed to be Zetas - the bloodiest Mexican cartel. The Zetas are battling other organised crime groups to take control of Peten. There's a fear that if they succeed, not only will they terrorise the local population, but they will begin to kidnap, extort and murder some of the thousands of migrants moving through - as they do routinely in Mexico.
Crossing Continents follows part of the migrants' route - from Peten in Guatemala, to the southern Mexican town of Tenosique. Linda Pressly meets two Hondurans who were lucky to escape with their lives after an encounter with the Zetas. She hears from a Franciscan monk dedicated to protecting migrants. But the story of migration is complex. Not only do the cartels abuse the migrants, they also recruit them. And alongside the hopeful, innocent travellers travelling north, come criminals. In Tenosique, she speaks to a local businessman whose son was kidnapped and killed.
Profile of economist Hernando de Soto and his work with indigenous people.

A profile of the People's Funeral Service in Honduras, the most murderous nation on earth.
Featured in...
Foreign affairs in depth: leading journalists explore issues around the globe.