Main content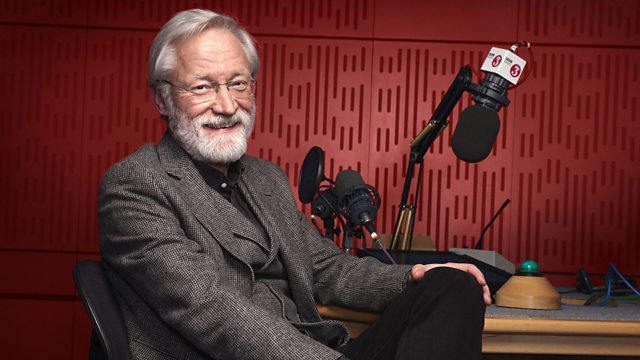 Donald Macleod and Russian music expert Gerard McBurney trace Arensky's move from St Petersburg as a student to then teach at the Moscow Conservatoire.
Described by Tchaikovsky as a man of remarkable gifts - Leo Tolstoy said of him that among the new composers he is the best, he is simple and melodious. Celebrating 150 years since the composer's birth, Donald Macleod in conversation with Gerard McBurney, journey through this murky picture that is Arensky's life and music.
Arensky graduated with the Gold Medal from the St Petersburg Conservatoire, and at this young age, he was soon to find himself offered a teaching post at the Moscow Conservatoire. This move marked a significant shift in Arensky's musical interests, from the nationalist school of composers like Rimsky-Korsakov, to people like Tchaikovsky. As a teacher in Moscow, his students included Rachmaninov, Scriabin, Gliere and Medtner. Arensky's second Suite for two pianos, in particular the movement Le Savant, is a tongue-in-cheek pastiche of academic writing which is likely to be the composer sending himself up.
It was in Moscow that Tchaikovsky would start to have a greater influence upon Arensky's career. Arensky composed an orchestral work Marguerite Gautier, which he dedicated to his mentor, but Tchaikovsky thought the choice of subject was unworthy: the adventures of a prostitute. Arensky didn't fully turn his back on Rimsky-Korsakov, and his Variations on a Russian theme is based on a folk song compiled by his former teacher.
Early on in Arensky's time in Moscow, he forms a romantic attachment and proposes to the girl. However, Arensky ever the butterfly tries to escape from this marriage, until composers such as Tchaikovsky and Taneyev step in and force Arensky to do the right thing. During the programme there is an excerpt of Taneyev playing one of Arensky's piano works, in a recording made in 1892.