Main content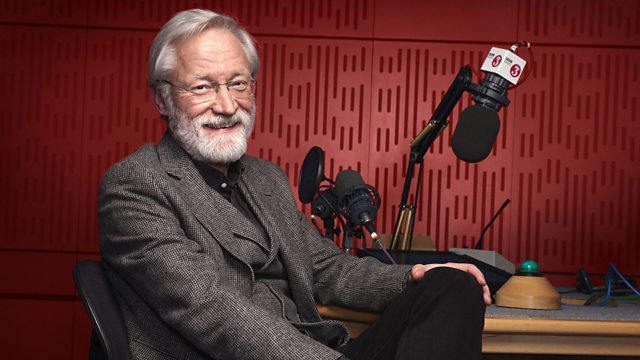 Donald Macleod explores Arensky's early years, including his studies at the St Petersburg Conservatoire, and works including the Piano Concerto and the First Symphony.
He was described by Tchaikovsky as a man of remarkable gifts. The great Russian writer Leo Tolstoy said of him: "among the new composers he is the best: he is simple and melodious". Anton Arensky was born 150 years ago, yet despite the rather caustic remarks by his teacher Rimsky-Korsakov prophesying that Arensky would soon be forgotten, Arensky is in fact a significant composer within the Russian musical landscape. Donald Macleod in conversation with Gerard McBurney, an expert on Russian music, journeys through the murky picture that is Arensky's life and music. He was a pupil of Rimsky-Korsakov, and then went on to be a protégé of Tchaikovsky. This swapping of allegiances between the nationalist composers in favour of the westernizers, led to much conflict during Arensky's career. His orchestral works have faded into obscurity, yet it is his chamber music such as the first piano trio, or his works for two pianos, that have remained firmly within the repertoire. His most significant impact would come as the teacher of both Rachmaninov and Scriabin, although he would often argue with many of his pupils, and his lifestyle of heavy drinking and gambling would bring his life to an early end aged only 44.
In the first episode surveying the life and music of Anton Arensky, Donald Macleod and Russian music expert Gerard McBurney, focus upon the composer's early years. Arensky was born in Nizhy-Novgorod. His musical talents were soon recognised, and his family moved to St Petersburg. He went on to study at the St Petersburg Conservatoire, with Rimsky-Korsakov as one of his teachers. His tutor was so pleased with Arensky's talents, that he allowed his pupil to aid him in the preparation of one of his own operas. Arensky would go on to be awarded the Gold Medal at his graduation.
During his study at the Conservatoire, Arensky composed a number of works including his Piano Concerto, which demonstrates and interest in the music of Chopin and Liszt. The piano would remain a firm favourite for Arensky in his later compositions. Another work Arensky started to compose during his student days was his first Symphony. This work was a favourite of Tchaikovksy, who lobbied on Arensky's behalf for more performances.
More episodes
Previous
You are at the first episode