Main content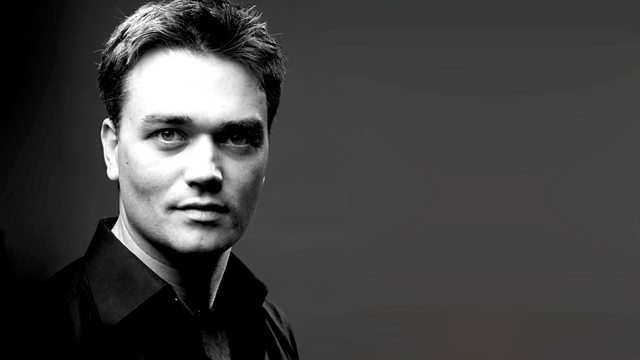 Edward Gardner conducts the BBC Symphony Orchestra, the BBC Singers and four leading soloists in the original version of Mahler's rarely heard Das klagende Lied.
PROMS 2011
Live from the Royal Albert Hall, London
Presented by Sara Mohr-Pietsch
Christian Tetzlaff plays Brahms' great Violin Concerto, with Edward Gardner conducting the BBC Symphony Orchestra. And four top soloists and the BBC Singers join for the orchestra for the original version of Mahler's rarely-heard Das klagende Lied.
Featured artist Christian Tetzlaff has played many of the great violin concertos but this is his first Proms performance of the big-boned, technically demanding work by Brahms, all of whose concertos can be heard during this Proms season.
With his early Das klagende Lied, Mahler hit upon his own unique style. Tonight's account includes 'Waldmärchen', the emotive first panel dealing with the quest of brother knights for a flower that will win a queen's hand but leads to sibling murder. The score of this original three-part version of the work resurfaced as recently as 1969.
Mahler: Das klagende Lied (original version)
Christian Tetzlaff (violin)
Melanie Diener (soprano)
Anna Larsson (mezzo-soprano)
Stuart Skelton (tenor)
Christopher Purves (baritone)
Augustus Bell (treble)
Matthew Lloyd-Wilson (treble)
Oluwatimilehin Otudeko (treble)
Theodore Beeny (treble)
Thomas Fetherstonhaugh (treble)
Timothy Fairbairn (treble)
BBC Singers
BBC Symphony Orchestra
Edward Gardner (conductor)
This Prom will be repeated on Thursday 11th August at 2pm.
More episodes
Next
You are at the last episode