Main content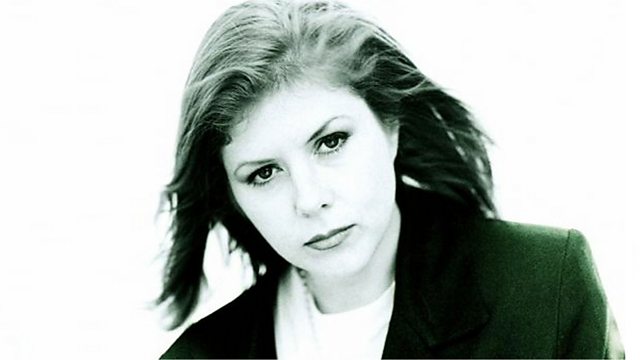 Broadcaster Janice Long chooses her friend, the singer-songwriter Kirsty MacColl. With Karen O'Brien and Matthew Parris. From August 2011.
Broadcaster Janice Long tells Matthew Parris why singer-songwriter Kirsty MacColl led a "great life" despite her tragically early death in a boating accident in Mexico in 2000.
Kirsty MacColl was a supremely gifted singer-songwriter in the "English" tradition, often compared to Ray Davies or Morrissey for her kitchen-sink realism and sardonic wit. She loved pop but insisted on witty and literate writing, and, whilst sporadically successful in her own right, she was everyone's favourite collaborative artist. She battled stage-fright and writers block to produce five outstanding albums, and worked with The Smiths, Talking Heads, the Rolling Stones, Simple Minds and U2. She once described her talent as a "one-woman-Beach Boys" for her ability to layer and orchestrate harmonies.
Her father, Ewan MacColl, was a famous folk singer, but Kirsty had no interest in folk music - a clear rejection of the world her father inhabited - and wanted instead to create great, "edgy" pop records.
She died in controversial circumstances when she was hit by a speedboat whilst on a diving holiday in Mexico in 2000.
Featured in...
Stories of inspiration from great musicians from Bowie to Billie Holliday