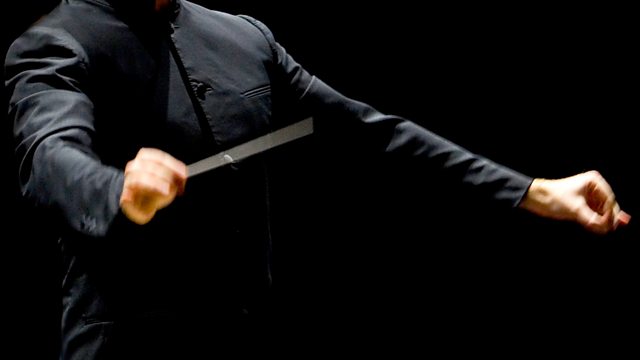 Mr Suzuki's Bach Passion
How a remarkable group of Japanese musicians overthrew centuries of tradition, and prejudice, to become one of the world's most brilliant baroque ensembles: Bach Collegium Japan.
The story of how a group of remarkable Japanese musicians overthrew centuries of tradition - and prejudice - to become one of the of the world's most brilliant baroque music ensembles. Presented by Roland Buerk.
A musical revolution is in the air. After three centuries as the undisputed masters of Johann Sebastian Bach's legacy, Germany has found itself rudely usurped...by Japan.
The Bach Collegium Japan - and their musical director, Masaaki Suzuki - are a phenomenon. Founded in 1990, they've overcome the cultural prejudices of a snooty musical world to become one of the most lauded baroque musical ensembles in the world.
The BCJ have won major award after major award for their extraordinary complete series of Bach's cantatas: the Mount Everest of baroque music, numbering more than 200 works and 50 CDs of some of the most beautiful - and challenging - music ever written.
Critics praise the remarkable clarity, finesse and sheer musicianship of their performances: readings that throw off hundreds of years of European baggage to reveal the unadorned beauty and raw devotion of the notes beneath.
Yet wasn't always this way. When Suzuki set up the BCJ more than two decades ago, Western critics were in stitches. "Don't worry - this isn't Bach in kimonos", chuckled one reviewer - after all, how could a nation with its an entirely alien musical and cultural tradition - a place where classical music and Christianity were decidedly minority interests - master some of the most complex, subtle and devotional music ever written?
They're not laughing now. Critics and members of the public alike queue around the block to catch a glimpse of the ensemble in rehearsal - whilst their CDs sell in their hundreds of thousands across the globe.
In "Mr Suzuki's Bach Passion", Roland Buerk follows the BCJ as they prepare for the latest in their acclaimed series of performances - recorded in February this year, and featuring exclusive excerpts from the group's latest series of cantata recordings, as well as their acclaimed readings of the St John and St Matthew Passions, and Bach's B Minor Mass.
As momentum builds towards a sell-out performance at Tokyo's vast Opera City Hall, Roland investigates the roots of Japan's love affair with JS Bach and the BCJ - trying to pin down why a nation with less than 3% Christian population is so taken with this highly contemplative, devotional religious music.
Is there something in the Japanese national psyche that mirrors the unadorned aesthetic beauty of JS Bach's music? How much does a musical culture require a tradition - and how much is it hindered by it? And does an age-old Western claim about Japanese society - that it is brilliant at copying and refining, yet can lack true originality - apply to the BCJ's music? Or does it merely reflect Western prejudices?
Roland also reflects on the message of hope imbued in Bach's music - and its power to heal - in the aftermath of the devastating earthquake and tsunami in Japan in March this year.
Contributors include Masaaki Suzuki, director of the Bach Collegium Japan; Jonathan Freeman-Attwood, Principal of the Royal Academy of Music; Catholic priest Fr. Takehiro 'Gus' Kunii; Robert von Bahr, founder of BIS records; and the celebrated German tenor and BCJ soloist Gerd Tuerk.
----
Music featured in the programme:
(All music composed by JS Bach and performed by Bach Collegium Japan, conductor Masaaki Suzuki - except where stated).
St John Passion, BWV245: Chorus - Herr, unser Herrscher, dessen Ruhm.
Cantata "Ich lebe, mein Herze, zu deinem Ergötzen", BWV145: I. Sinfonia
Cantata "Der Herr denkt an uns", BWV196: I. Sinfonia
Cantata "Man singet mit Freude", BWV149: I. Chorus
Cantata "Sie werden aus Saba alle kommen", BWV65: I. Chorus
Jesu, Joy Of Man's Desiring (arr. for organ, from cantata "Herz Und Mund Und Tat Und Leben", BWV147)
Kevin Bowyer (organ)
Goldberg Variations: Aria
Masaaki Suzuki (harpsichord)
St Matthew Passion, BWV244: 62. Chorale - Wenn Ich Einmal Soll Scheiden
Cantata "Man singet mit Freude", BWV149: VII. Chorus - Ach Herr, lass dass lieb Engelein
Mass in B Minor: Sanctus
Cantata "Ich liebe den Höchsten von ganzem Gemüte, BWV174": I. Sinfonia (adapted by JS Bach from Brandenburg Concerto no.3).