Main content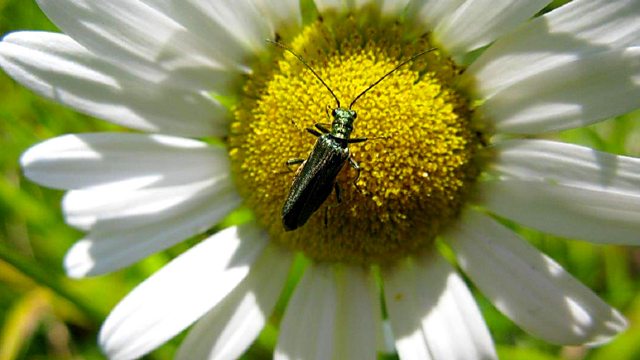 Limestone Pavements
The Yorkshire Dales has some of the most spectacular scenery in England. In this weeks' Living World, Michael Scott explores the plants of the limestone pavement with Tim Thom.
Nestling beneath the towering shape of Ingleborough, this weeks' Living World looks closely at the complex botanical structure associated with Limestone Pavements. At 723m, Ingleborough is the second highest peak in the Yorkshire Dales. However further down its slopes at a mere 350m are some of the world's rarest geological structures. Created some 300 million years ago in the Carboniferous period, in a tropical sea, since then glaciers, erosion and man's activities have greatly modified this landscape to form a mosaic of block and fissure features, known as clints and grykes.
Michael Scott travels to Ingleborough where he meets Tim Thom, an ecologist from the Yorkshire Dales National Park. Britain is home to almost all the limestone pavements on earth, which over time have become habitats for unique associations of botany. Exploring this fascinating landscape is something which Tim is passionate about. In just a few feet, remnant woodland plants such as dogs mercury, wild garlic and bluebells flourish in the humid grikes, alongside sculptural ferns. But alongside these grassland plants such as quaking grass, orchids and wild thyme flourish on the exposed clints while in ungrazed areas stunted trees make for an African Savannah scene.
Beautiful though this landscape is, it is not without its dangers. Rain can make the limestone as treacherous as walking on seaweed covered rocks, while deep fissures can trap the legs of unsuspecting walkers. Fortunately on a wonderful mid summer day, with blue skies and white billowing clouds flicking shadows across Ingleborough's slopes, Michael and Tim can relax and unfurl the story of this unique habitat through the plants they see.
Producer Mr Andrew Dawes
Presenter Michael Scott.
Last on