Main content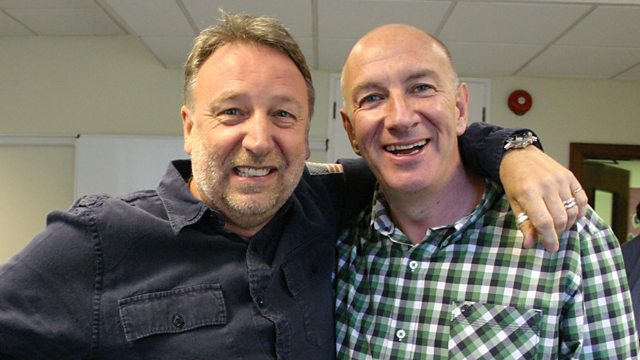 Simon Day talks to Peter Hook
The comedian Simon Day and Joy Division and New Order musician Peter Hook meet in the tag-team talk show, where this week's guest is next week's interviewer. From August 2011.
Chain Reaction is Radio 4's tag-team interview show. Each week, a figure from the world of entertainment chooses another to interview; the next week, the interviewee turns interviewer, and they in turn pass the baton on to someone else - creating a 'chain' throughout the series.
This seventh series started with Rhys Thomas interviewing Simon Day. This week, Simon is asking the questions, and has chosen one of his musical heroes: Peter Hook, best known for playing bass in Joy Divison and New Order, and for co-owning and running one of the most famous nightclubs in the world - which lost £10 for every punter who walked through the door for over a decade. The interview skips through the early days of punk, Joy Division's transformation into New Order, and Peter's new career as a DJ. "I thought DJs were arrogant and overpaid", he says, "So when I became one I fitted right in".
Last on
Broadcasts