Main content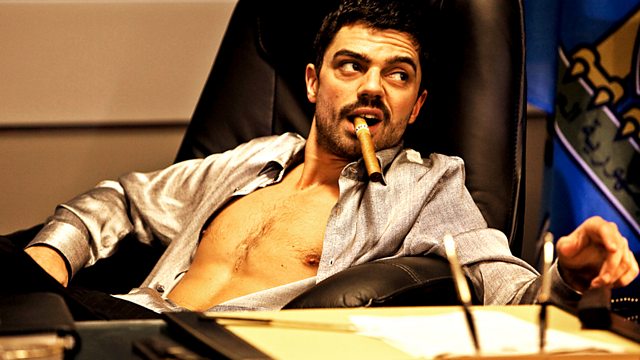 05/08/2011
Dominic Cooper talks to Matthew Sweet about playing Saddam Hussein's psychopathic son, Uday as well as his double and Mark Gatiss revels in Franju's horror classic, Nuits Rouges.
Matthew Sweet ranges from Iraq to India and from Baghdad to Buddha in this week's Film Programme. He talks to Dominic Cooper about playing both Saddam Hussein's psychopathic son, Uday and Latif Yahia, the man forced to impersonate him in Lee Tamahori's feature, The Devil's Double. Then, having set up camp in the Middle East, Matthew investigates the background to an extraordinary film commissioned by Saddam about the end of British colonial influence in the region. With the help of two members of the cast, Marc Sinden and Nicholas Young he re-lives the experience of shooting The Great Question while the Iran-Iraq war was still in progress. His excursion to the Subcontinent is prompted by the revival of one of the landmarks of silent cinema, Light of Asia, a life of Buddha which is being showing again in a brand new print and with a brand new score. And then there's part three of Mark Gatiss' guide to foreign horror. This week he's dodging about among the chimney pots of Paris to celebrate Franju's Nuits Rouges.
Producer: Zahid Warley.