Main content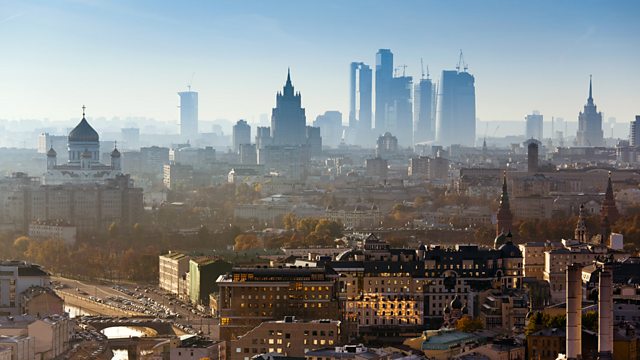 The Shape of Things to Come
Mikhail Gorbachev takes power backed by the Kremlin's arch conservatives, but his reforms lead to the destruction of the communist party and the Soviet state.
Martin Sixsmith draws on his experience as BBC Moscow Correspondent during Mikhail Gorbachev's leadership of the Soviet Union, which began he says, "with little hint of the tectonic shocks it would unleash." Gorbachev's aim was to revitalize communism, not destroy it.
He had to make radical reforms, which he referred to as perestroika or 'restructuring'. His first target was to revive the civilian economy, allowing a measure of free enterprise. Sixsmith remembers being surprised by "the number of restaurants, private bakeries, hairdressers and taxi firms that sprang into existence. It all seemed remarkably hopeful." But, it aroused fierce opposition, and Gorbachev's military and foreign policies met the same resistance.
To counter conservative opposition, Gorbachev appealed directly to public opinion to back his policies. Glasnost, or 'openness', intended to give the people access to information in order to prove that the changes he proposed were a good thing: a test case was the Chernobyl nuclear disaster. It was unprecedented and risky and would have momentous, unforeseen consequences. Attacked by both left and right, Gorbachev needed to shore up his own position. At the 19th Party Conference in 1988 he proposed replacing the old parliament, with a new body, the Congress of People's Deputies - its Chairman would serve in the new post of President of the USSR, and could be removed only by the parliament, and not a rival faction in the party elite.
The first genuinely contested elections in the history of the Soviet Union were set for March 1989. The communist party had voted - almost inadvertently - to loosen its own grip on power. But Yeltsin saw the elections as his chance and within months the tide of popular revolution would be lapping at the Kremlin.
Producers: Anna Scott-Brown & Adam Fowler
A Ladbroke Production for BBC Radio 4.
Last on
Broadcast