Main content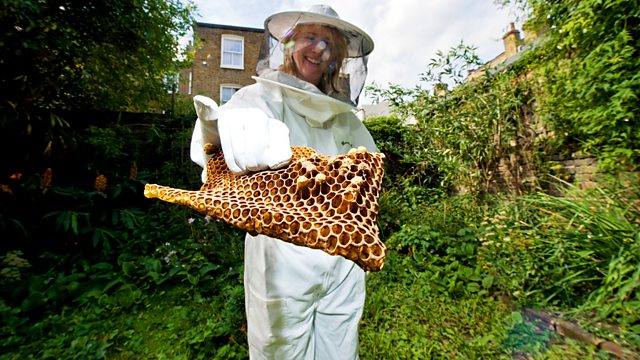 Breast cancer screening; urban bees; fear of poetry
Is breast cancer screening resulting in unnecessary treatment? Approaching poetry without fear; and the pleasures of beekeeping in the inner city. Presented by Jenni Murray.
New research has revealed that breast cancer screening by itself has little detectable impact on mortality rates. Some experts have already expressed their concern that the UK's national screening programme has limited benefit and are calling for an independent review. To discuss the value in screening and what the way forward might be for breast cancer treatment, Jenni is joined by Jayant Vaidya who is Reader in Breast Surgery and Oncology at University College London and a Consultant Surgeon at the Whittington, Royal Free and University College London Hospitals and Klim McPherson, Visiting Professor of Public Health Epidemiology at the University of Oxford.
One in six women say they are irritated because they find poetry 'deliberately obscure.' So how do we all learn to love poetry and to approach it confidently? Poet Pascale Petit and Dr Debbie Taylor of Mslexia, who commissioned the survey, join Jenni to discuss. And the secrets and pleasures of urban beekeeping, with Alison Benjamin. Presented by Jenni Murray.
Producer Caroline Donne.
Last on

Chapters
Breast Cancer Screening

Jayant Vaidya, Reader in Breast Surgery and Oncology, Dame Valerie Beral, Prof of Epidemiology, Oxford and Klim McPherson, Visiting Professor of Public Health Epidemiology, Oxford.

Duration: 13:46

Yasmeen Khan

Ahead of her Edinburgh Fringe Festival debut, Jenni speaks to writer and comedian Yasmeen Khan who's performing as part of comedy duo Asian Provocateurs.

Duration: 06:40

Urban Beekeeping

Reporter Helen Lee visits the Manchester & District Beekeepers Association. Jenni is then joined by Alison Benjamin, Guardian journalist and co-author of "Bees in the City."

Duration: 11:45

Poetry Phobia

How can more of us learn to love poetry? Jenni is joined by Dr Debbie Taylor, founder and editor of Mslexia and Pascale Petit, poet.

Duration: 09:59

Broadcast