Main content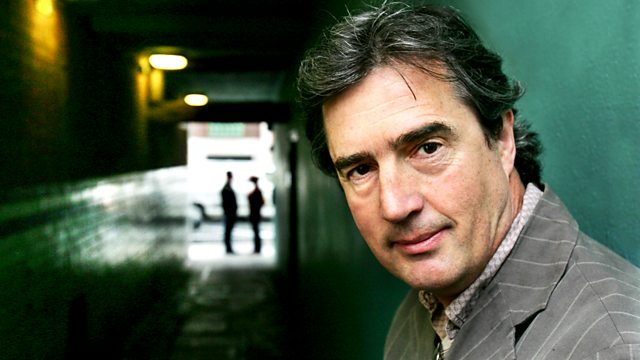 Author Sebastian Barry and the Kristin Scott Thomas film Sarah's Key
Kirsty Lang talks to the Booker-nominated Irish writer Sebastian Barry, and reviews Kristin Scott Thomas' film Sarah's Key, and Jane Horrock's new TV comedy Trollied.
Kristin Scott Thomas stars in Sarah's Key, a new film exploring a shameful episode in French history. She plays an American journalist married to a French architect, who discovers that her husband's family had indirect connections to the infamous Vel d'Hiv round-up of French Jews in 1942 - in which the Nazi-affiliated Vichy government arrested over 13,000 Parisian Jews, holding them in horrific conditions before dispatching them to Auschwitz. This event remained little-known in France until President Chirac made a public apology in 1995. French film writer Agnes Poirier reviews the film, and considers its possible impact upon French audiences.
Irish writer Sebastian Barry discusses his new novel On Canaan's Side which has been long listed for this year's Booker Prize. An old woman Lily Bere looks back at the different wars her family has been involved in. She is the daughter of a senior Dublin Metropolitan Police Officer whom Barry created in his play The Steward of Christendom and the sister of a boy whose experiences in the First World War were told in Barry's 2005 novel A Long Long Way.
In the first half of the 19th century, few British artists were as celebrated as William Etty RA. Although the nude has a long established place in art history, the sheer number of Etty's nudes and their "fleshiness" led to charges that his interest in this subject was not simply aesthetic.Curator Sarah Burnage talks about a new exhibition in York Art Gallery which seeks to restore the reputation of this son of York.
Jane Horrocks stars in a new Sky TV comedy Trollied, set in the fictional budget supermarket chain Valco in the North West of England. With its marketing slogan "Serves you right", it follows the lives of its disillusioned staff.
Producer Andrea Kidd.
Chapters
Sarah's Key

Sarah's Key

A review of the film Sarah's Key starring Kristin Scott Thomas.

Duration: 05:56

Sebastian Barry - On Canaan's Side

Sebastian Barry - On Canaan's Side

Irish writer Sebastian Barry discusses his new novel On Canaan's Side which has been long listed for this year's Booker Prize.

Duration: 10:22

Trollied

Trollied

A review of the TV comedy Trollied, starring Jane Horrocks.

Duration: 04:48

William Etty

William Etty

Curator Sarah Burnage talks about a new exhibition in York Art Gallery which seeks to restore the reputation artist William Etty.

Duration: 06:41