Main content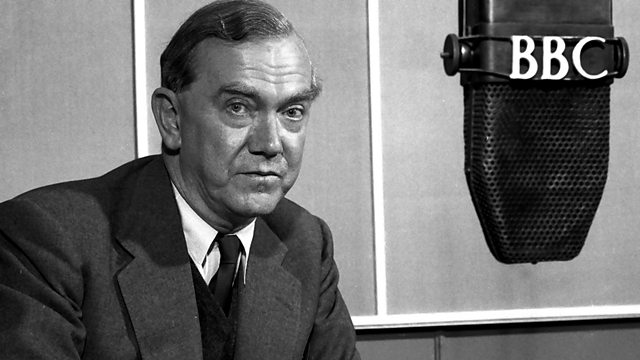 4 Extra Debut. War reporter and author Tim Butcher chooses the novelist, Graham Greene. With Matthew Parris and David Pearce. From August 2011.
The Third Man, Brighton Rock, Travels With My Aunt - the books of Graham Greene all still have a definite ring. But the the man himself was an enigma. He worked both as a spy as well as a foreign correspondent, and wrote endlessly about shady characters and secret affairs. This programme opens with him talking about his love of playing Russian Roulette - it turns out that Graham Greene was easily bored.
Choosing Greene for Great Lives is Tim Butcher, 20 years a war reporter for the Daily Telegraph and more recently author of Blood River: A Journey to Africa's Broken Heart, a title that suggests the influence of Greeneland. Tim says that it's his depiction of seedy life that appeals.
The programme also features the voices of Beryl Bainbridge, Christopher Hampton and Auberon Waugh, along with a classic clip of Trevor Howard as Scobie in the Heart of the Matter from 1953.
Matthew Parris is unimpressed with Greene's treatment of his wife, Vivienne, and questions whether the image Greene created was really true. David Pearce, founding trustee of the International Graham Greene Festival offers a robust defence.
Future programmes in the series include editions on Shakespeare, Kirsty MacColl, and Antonio Carluccio on the sculptor Eduardo Paolozzi.
The producer is Miles Warde.
Last on

More episodes
Previous
You are at the first episode
Broadcasts