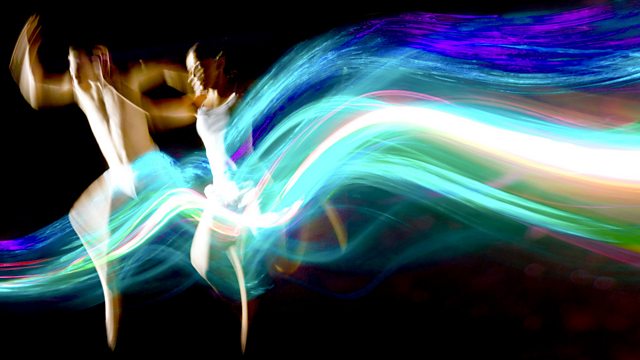 Pump Up the Volume
The Foo Fighters did it for Chris Hoy in Beijing, Elton John's Rocket man helped Andy Flintoff in the 2005 Ashes and Kenny Rogers' Gambler inspired the England 2007 Rugby world cup team. John Wilson talks to athletes and coaches about the role pop music plays in their training. Technology has transformed the relationship between athletics and the role of music.
The advent of the MP3 player has enabled athletes and their coaches to build distinct playlists for specific areas of their training. When Victoria Pendleton is training for Gold, she listens to her Prodigy playlist with its 136 beats per minute a perfect tempo for her cycling.
John Wilson discovers why many people call music sport's "legal drug". In some research studies, it's been shown as increasing performance by 20 per cent while reducing an athlete's perception of effort by 10 per cent. Music blocks out fatigue-related symptoms such as the burning lungs, the beating heart and the lactic acid in the muscles enabling athletes to train harder and longer. Coaches and athletes will also talk about how even when you're training at the highest level, certain music tracks will enable you to carry on even up to the point of exhaustion. Besides the science involved with the relationship between music and performance, we will muse on what types of music deliver the best results.