Main content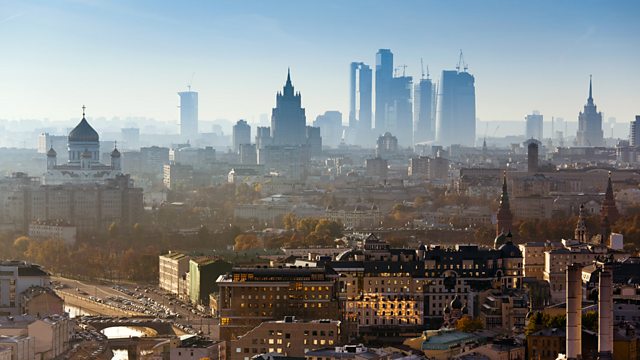 China turns communist and the US and USSR clash in Korea. At home Stalin faces insubordination in the annexed states, but dies before he can carry out his next round of purges.
By the late 1940s, the Soviet Union was the most powerful force in Europe, but Stalin faced a wave of discontent in the states annexed after the war and when Mao Zedong formed the People's Republic of China in 1949 was eager to conserve his place as the leader of world communism.
He encouraged conflict between North and South Korea but had to appeal to Mao for help when the US came to the South's aid. It was a tactical failure for Stalin. In early 1952 Stalin's personal physician, Vladimir Vinogradov, told the Soviet leader he was suffering from hypertension and sclerosis of the arteries, and if wished to avoid death he must retire from public activity. Stalin saw this as part of a plot to remove him from power. The New York Times correspondent in Moscow, Harrison Salisbury, writes: "on the 13th of Jan, we picked up Pravda and found the announcement of the doctors' plot, as it was so called ... it was the most sinister news I read while I was in Moscow."
As a result of Stalin's paranoia, hundreds of innocent doctors were arrested, a new show trial was prepared, and top party leaders including Mikoyan, Molotov and Beria feared they were among the targets. It never happened. Martin Sixsmith walks around Stalin's secret Dacha on the outskirts of Moscow, "a set of high metal walls surrounding a hidden compound where you can glimpse the roofs of some dark brick buildings," and describes Stalin's death of a massive stroke. Newspapers were printed with black borders and Soviet radio replaced its transmissions with funereal music.
For thirty years, the Soviet people had been subjugated to the cruellest tyranny, but they spoke of feeling 'orphaned' by Stalin's death. It held out the possibility of freedom. But for a numbed, subjugated nation, freedom was far from easy to grasp.
Producers: Anna Scott-Brown & Adam Fowler
A Ladbroke Production for BBC Radio 4.
Last on
Broadcasts