Main content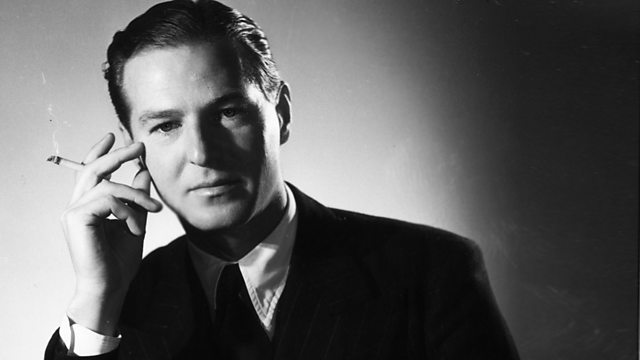 The Rattigan Enigma by Benedict Cumberbatch
Benedict Cumberbatch explores the life and work of the playwright Terence Rattigan. Rattigan mastered the 'well crafted play' of upper class manners and repressed sexuality.
Benedict Cumberbatch, one of the country's leading actors, explores the life and work of enigmatic playwright Terence Rattigan.
Rattigan was the master of the 'well crafted play' of upper class manners and repressed sexuality and he dominated the West End theatre scene throughout the 40s and early 50s. But then, in the mid fifties 'the angry young men arrived'; a wave of young playwrights and directors who introduced a new, radical style of theatre. Rattigan's work faced a critical onslaught and he fell completely out of fashion. But now, in his centenary year his plays are enjoying a huge revival.
But Rattigan himself remains an enigmatic figure - a troubled homosexual whose polite, restrained dramas confronted the very issues - sexual frustration, failed relationships, adultery and even suicide - that he found so difficult to deal with in his own life. He had a gift for commercial theatre but yearned to be taken seriously as a playwright.
In this film Benedict re-visits his old school Harrow where Rattigan was also educated and was first inspired to write plays. He takes a trip down memory lane with one of Rattigan's closest friends (Princess Jean Galizine) and he talks to playwrights, critics and directors about what it is about Rattigan's work which we find so appealing today.
Credits
| Role | Contributor |
| --- | --- |
| Presenter | Benedict Cumberbatch |
| Participant | Terence Davies |
| Participant | David Hare |
| Producer | Sally Thomson |
| Director | Sally Thomson |
| Executive Producer | Michael Poole |