Main content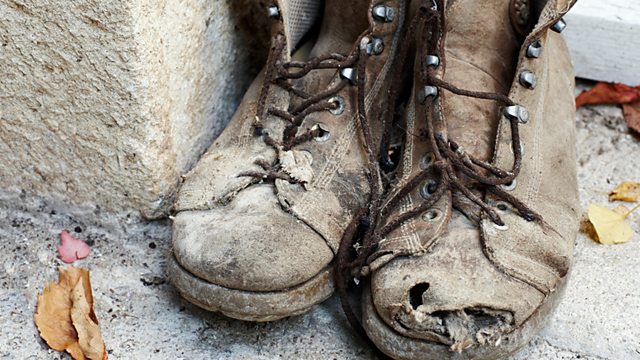 A Nice Pair of Handstitched English Shoes
Writer Ian Sansom reflects on the literary associations of footwear and goes in search of a bespoke pair of shoes.
In 1886, Vincent Van Gogh visited a Paris flea market and bought a pair of worn-out boots. They didn't fit. So he painted them instead.
Writer Ian Sansom investigates the artistic, cultural and philosophical history of shoes - from God instructing Moses to take off his sandals in front of the burning bush, to the cult of the Louboutin - and goes in search of a nice pair of handbenched English shoes.
He explores the Freudian shoe, fairy tale shoes, Van Gogh's boots (as interpreted by Heidegger and Derrida), Holocaust shoes, Jesus sandals, killer heels and poems and images of people traipsing and fleeing.
Producer Sara Davies.