Main content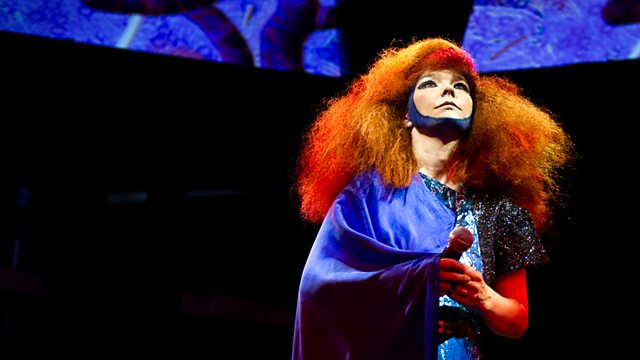 Bjork and Sonia Friedman
Bjork on her new interactive album Biophilia, theatre producer Sonia Friedman talks to Mark Lawson about the risks involved in theatre productions, and Media lawyer Duncan Lamont.
The Icelandic singer Bjork has recently completed her residency at this year's Manchester International Festival, where she premiered her new multimedia project Biophilia in which she explores the universe and its physical forces. Bjork discusses the project which comprises apps, custom-made musical instruments, a live show, and a new interactive album and website, and the involvement of Sir David Attenborough.
Sonia Friedman's theatre production company is a force that can't be ignored in the West End and on Broadway. Since 1990, Sonia has initiated and produced over 100 new productions. Current shows include the multi award winning Jerusalem, Legally Blonde and Much Ado About Nothing, with Catherine Tate and David Tennant. The producer discusses with Mark Lawson her instinct driven career and the financial risks involved in theatre production.
Film director George Lucas has lost his copyright battle with the British designer who was selling replicas of the original Stormtrooper helmets he had created for Star Wars. In another judgement author Sarah Thornton won £65,000 in libel damages from the Daily Telegraph for publishing a "spiteful" review of her book. Also actor Joe Pesci has taken legal action against the producers of his next film.
Media lawyer Duncan Lamont comments on a busy legal week and speculates on what repercussions these cases may have for the arts.
Producer Andrea Kidd.
Chapters
Bjork

Bjork

Bjork discusses her new interactive album Biophilia

Duration: 12:02

Legal actions in the Arts

Legal actions in the Arts

Media lawyer Duncan Lamont comments on the week's events on legal issues in the arts

Duration: 04:27

Sonia Friedman

Sonia Friedman

Theatre producer Sonia Friedman talks about the risks involved in commercial theatre

Duration: 11:16