Main content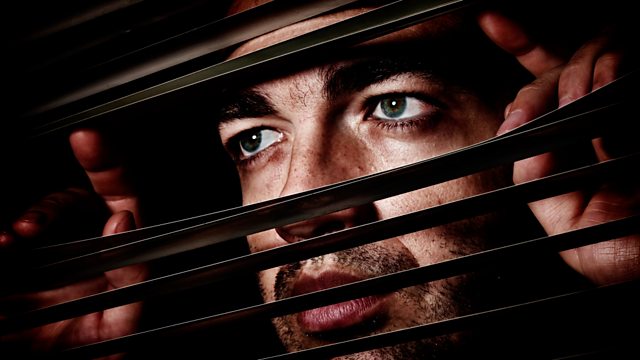 Obsession
Obsession: Texts and music on the theme of obsession. Readings by Olivia Colman and Toby Stephens. With Ian McEwan, Wilde and Melville, plus Berlioz, Schubert, Wagner, Cole Porter.
"Obsession requires a commendable mental agility", according to Nick Hornby and this edition of Words and Music wrestles with ideas that inexorably take hold of the brain. Readers are Olivia Colman and Toby Stephens.
There is nothing more absorbing than being in the throes of love, and the more unrequited it is, the more obsessive the lover becomes - from the idée fixe of Berlioz, in his almost gothic passion for Harriet Smithson, to the hormone-fuelled obsession with the teen idol, as suffered by the young Allison Pearson.
But this passion can disintegrate into something more sinister, and so enter the stalker, courtesy of Ian McEwan and The Police, and the narcissist, taken to fantastical extreme in The Portrait of Dorian Gray.
And there are those whose minds work in a way they struggle to control - Dr Johnson may have had a form of obsessive compulsive disorder, there is the hoarder, the hypochondriac, and the keeper and interpreter of minutiae, like Nick Hornby's football obsessive.
And finally the all-absorbing, all-encompassing epic grand passion, the inability to concentrate on anything else - Ahab's quest for the white whale, and the Arthurian knight's mission to find the Holy Grail.
Music from jazz, pop, rock and classical, including Cole Porter's rather unsettling (in this context) "Night and Day", the romanticism of Schubert, Berlioz and Wagner, and the joyous piling up of insistent ostinati by Herbie Hancock.
Last on

Music Played
Timings (where shown) are from the start of the programme in hours and minutes
W. B. Yeats

Never give all the heart, reader Olivia Colman

Pierre de Ronsard

Sonnets For Hélène, reader Toby Stephens

Hector Berlioz, trans. David Cairns

The Memoirs of Berlioz (excerpt), reader Toby Stephens

William Shakespeare

Sonnett VII, reader Olivia Colman

Ian McEwan

Enduring Love (excerpt), reader Toby Stephens

Rosamond Lehmann

Dusty Answer (excerpt), reader Olivia Colman

Robert Browning

You'll Love Me Yet, reader Toby Stephens

Alison Pearson

I think I Love You (excerpt), reader Olivia Colman

Nick Hornby

Fever Pitch (excerpt), reader Toby Stephens

Shel Silverstein

Hector the Collector, reader Olivia Colman

Jerome K. Jerome

Three Men in a Boat (excerpt), reader Toby Stephens

James Boswell

The Life of Johnson (excerpt), reader Toby Stephens

Oscar Wilde

The Picture of Dorian Gray (excerpt), reader Olivia Colman

John Updike

Perfection Wasted, reader Toby Stephens

Herman Melville

Moby Dick (excerpt), reader Olivia Colman

John Masefield

The Ballad of Sir Bors, reader Toby Stephens

Broadcast