Main content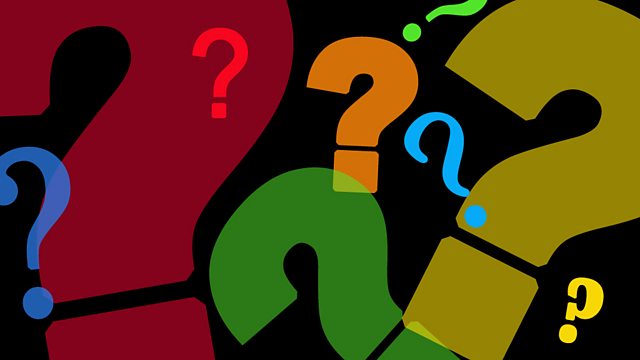 28/07/2011
Stewart Henderson ponders the universal appeal of the protest chant. Plus the secret signals of frogs, the church bells of drowned villages and how County Durham got its name.
Stewart Henderson presents another sparkling series of Questions Questions - the programme which offers answers to those intriguing questions of everyday life, inspired by current events and popular culture.
Each programme is compiled directly from the well-informed and inquisitive Radio 4 audience, who bring their unrivalled collective brain to bear on these puzzlers every week.
In the programme this week, Stewart is pondering the universal appeal of the protest chant, he'll also be letting you in on the secret signals frogs use to let each other know the exact day to spawn. Our roving reporter Dave Dodd has been to Dunwich to investigate whether you can hear the church bells from drowned villages tolling under the waves. And County Durham, why is it the only County in England to use the prefix County? A tale of powerful bishops and penny posts unravels a complex history.
Producer: Kate Taylor
A Whistledown Production for BBC Radio 4.