Main content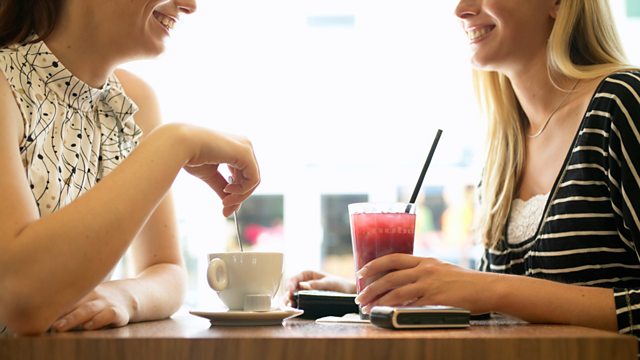 Stella Rimington; Young Teetotallers; Fighting Fibroids
Dame Stella Rimington, ex-Director General of MI5; will high profile, young teetotallers influence teen drinking?; are women getting the most appropriate treatment for fibroids?
Drinking trends amongst young people: why do they drink, what can be done to help young alcoholics and why are some choosing to turn teetotal? The author and former Director General of MI5 Dame Stella Rimington joins Jenni to talk about Rip Tide, the latest novel in her spy series. Female taxi drivers in India. And, we discuss whether women are getting the most appropriate treatment for fibroids. Presented by Jenni Murray.
Last on
Chapters
Teetotal in your Twenties

To look at drinking trends amongst young people Jenni is joined by Helen Tirbutt, author of Help Them Beat The Booze and by Tom Smith, Youth Policy Coordinator for Alcohol Concern.

Duration: 11:01

Stella Rimington

Dame Stella Rimmington, who was the first female Director General of MI5, joins Jenni to discuss her latest spy novel Rip Tide.

Duration: 09:52

Norwich History Walk

Anna MacNamee joins Claire Jones, editor of women's history magazine Herstoria, for a history walk around Norwich.

Duration: 11:11

Fibroids

Jenni is joined by Nigel Hacking, radiologist at Southampton University Hospital, Ginette Camps-Walsh, founder member of FeMisa and by Andrew Kent, gynaecologist at Royal Surry County Hospital.

Duration: 09:42

Broadcast

Featured in...

A selection of programmes and clips relating to abstinence...and temptation.
Podcast
Women's voices and women's lives - topical conversations to inform, challenge and inspire.