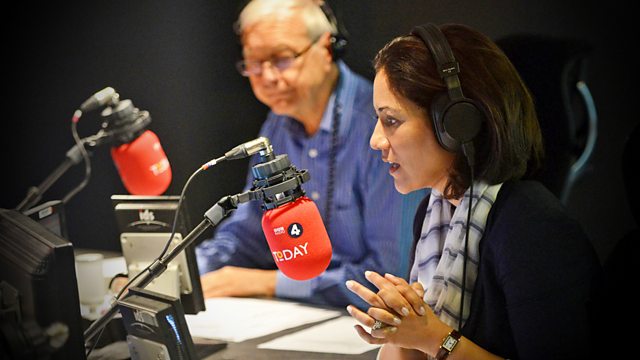 28/07/2011
Morning news and current affairs with James Naughtie and Sarah Montague, including:
07:30 How good should your English have to be if you want to live in the UK?
08:10 Why do some children go to school not even knowing their own name?
08:20 As MTV turns 30, has the internet killed the TV music star?
Last on