Main content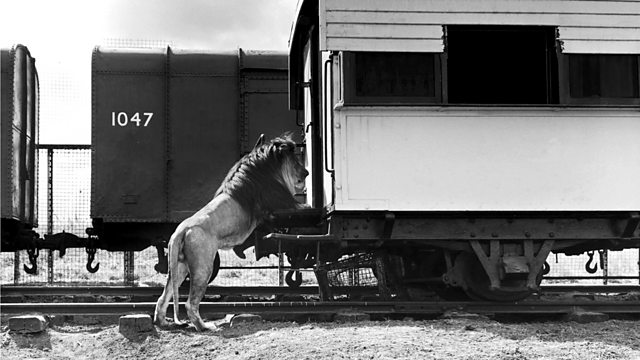 Riding Kenya's 100 year-old railway, Ayisha Yahya asks if plans for a new East African network are a lunatic notion. From 2011
The 600-mile railway line from the Kenyan port of Mombasa to Uganda, built by the British between 1895 and 1901 through hostile tribal lands and malarial swamps, became known as "The Lunatic Line". Spiralling costs and massive engineering challenges were just a few of the problems facing the railway. Hundreds of Kenyan and indentured Indian labourers died during the railway's construction, mostly from disease, although the man-eating lions of Tsavo also devoured many.
Yet the railway created modern Kenya, and Nairobi hardly existed until the railway workers set up camp there just over a century ago.
Today, the old British-built railway still runs - but only just - and more as a tourist curiosity than a functioning service. Semi-privatised 25 years ago, it has suffered woefully from lack of investment, and today is but a decrepit relic of its former self.
Now Kenya has announced hugely ambitious plans to shunt its rail network into the 21st century by commissioning a new high-speed line with double-decker passenger and freight trains cruising at up to 100mph, reducing the journey time from Mombasa to Nairobi from 13 hours to three.
Ayisha Yahya travels on the existing creaking line and asks whether plans to rebuild and expand the railway network are little more than another lunatic notion? Or will they have as great an economic and social impact on the region as the Lunatic Line's original construction?
Producer: Ruth Evans
A Ruth Evans production first broadcast on BBC Radio 4 in 2011.
More episodes
Next
You are at the last episode