Main content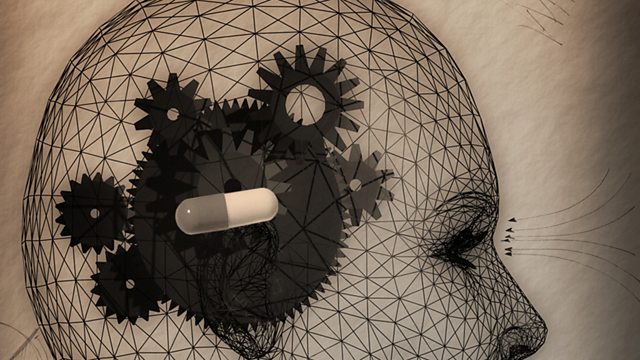 Erased Memories and Spotless Minds
Dr Mark Lythgoe investigates the science of erasing memories and asks whether science is about to catch up with science fiction.
For Radio 4, Dr Mark Lythgoe investigates the science of memory erasing.
In a Hollywood movie it's a simple choice. You take the blue pill and wipe away all those unpleasant memories that are hard to deal with. Or you take the red pill and bear their burden, possibly forever. This is not Hollywood -but soon that choice could well be yours.
Captivated by the media headlines over the past few years claiming scientists can now 'erase bad memories', neuroscientist Dr Mark Lythgoe travels to New York to examine the latest research in memory modification.
Looking at work done in animals and humans Mark discovers how close scientists are to wholesale erasure of specific memories.
'We had that animal very well trained and then we erased that memory by injecting Zip in the motor region of the cortex, the memory was gone and the relearning process was not any quicker- it still took a week of slow learning to build that skill so that's why we think it really is a true erasure': Dr Todd Sacktor.
Near the site of Ground Zero he meets some of the people who have been victims of trauma to find out whether they would trade their distressing memories for memory erasure, and he talks to a victim of a violent armed robbery who believes memory manipulation has cured him of his Post Traumatic Stress Disorder.
Unravelling the ethical dilemmas involved in these technologies Mark asks what happens when we open this Pandora's box and people use memory modification to erase feelings of something bad they have done or something bad that has been done to them; eliminating memories like you would eliminate a headache, with a pill.
'I think the chances that eventually we will have a drug that will be able to reduce the emotional component of traumatic memories, I think there's a good chance that's going to happen sooner or later' Dr Roger Pitman.
In Erased Memories and Spotless Minds, Mark discovers just how close we are to the mythical memory pill and questions whether society is ready for such life-changing technology.
Producer: Gemma Newby
An All Out production for BBC Radio 4.
Last on
Broadcast

Featured in...
From false memories to brain trauma - programmes about things that go on in the head.