Main content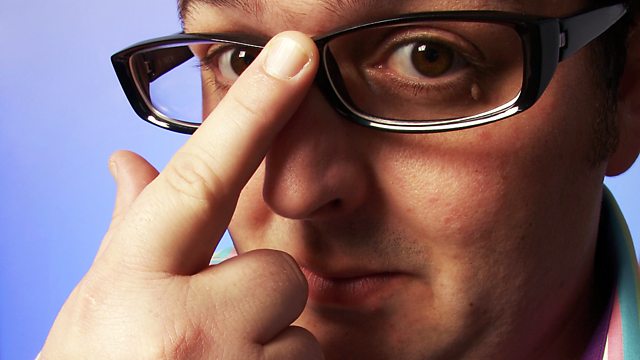 House-hunting causes all sorts of difficulties for the Manchester DJ. Stars Justin Moorhouse and Anne Reid. From July 2011.
Sitcom by Justin Moorhouse & Jim Poyser starring Justin, Anne Reid and Paul Copley. A Manchester DJ tries to balance love, work, life and everything else without much success. This week house-hunting causes all sorts of difficulties.
Anne Reid ..... Gran
Christine Bottomley ..... Lisa
Jim Poyser ..... Lisa's boyfriend
Justin Moorhouse ..... Justin
Lloyd Langford ..... Bryn
Paul Copley ..... Ray
Susan Cookson ..... Tanya
Producer ..... Steven Canny
In one version of his life, Justin is a well-known local Manchester radio DJ who is successful, funny, and stopped in the street by adoring fans. He's the man who has everything. In another version he's a DJ in a slightly shabby local radio station who gets hassled by the occasional oddball on the street. And he's the man who hopes for everything. The truth lies somewhere in between.
And at home? Well, naturally, his private life is chaotic. His wife has left him, taking custody of his 8-year-old son Justin jnr, and is in the process of taking him to the cleaners. So he's back on the market. As is his house - so he's currently living in his father-in-law's spare room in Bury. The only person who understands him is his Gran, living in luxury in an old folk's home in Warrington. Oh, and his producer Bryn but this might not be a good thing.
Despite all this mess, Justin always remains positive. Every new day is a new opportunity, "When life throws you lemons, make lemonade".
Recorded in front of an audience in Manchester.
Everyone Quite Likes Justin is written by Justin Moorhouse and Jim Poyser. Justin is a comedian who sells out gigs across the country. He has also written plays and a previous show for Radio 4. Jim Poyser is a writer and producer of enormous experience in both radio and television.
More episodes
Next
You are at the last episode