Main content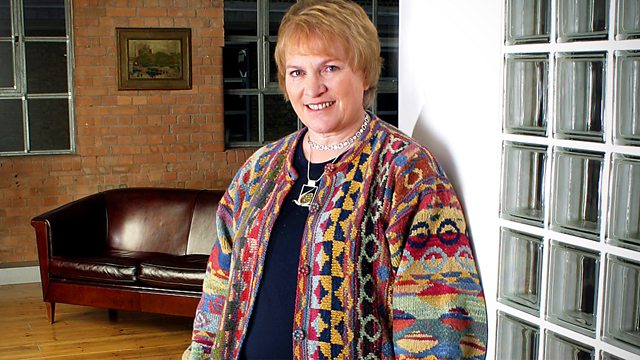 20/07/2011
Lively and diverse conversation with Anita Anand and guests Jane Wernick, Douglas Edwards, Prof Gordon Turnbull and Anne Hunter.
This week Anita Anand is joined by Jane Wernick, Douglas Edwards, Prof Gordon Turnbull and Anne Hunter.
Jane Wernick is a structural engineer whose work has included the London Eye, the Treetop Walkway at Kew Gardens and the Young Vic Theatre. She is currently involved in 'Living Architecture', a not-for-profit organisation which designs and builds houses of outstanding architectural merit around Britain that can be rented for holidays, retreats or musical rehearsals.
Douglas Edwards became Google's first director of consumer marketing and brand management and was responsible for setting the tone and direction of the company's communication with their users. In his book, 'I'm Feeling Lucky: The Confessions of Google Employee Number 59', he takes us inside the hyper-energized world of the 'Googleplex'. 'I'm Feeling Lucky' is published by Allen Lane.
Professor Gordon Turnbull is recognised as one of the UK's leading practitioners in the treatment of Post Traumatic Stress Disorder (PTSD). Now Lead consultant in PTSD at the Capio Nightingale Hospital in London, he has spent his career fighting for the disorder's official recognition. His work has included conducting unprecedented debriefings of British prisoners of war and British hostages released from Lebanon including John McCarthy, Jackie Mann and Terry Waite. His book 'Trauma' is published by Bantam Press.
Anne Hunter grew up in care and had a long career as a social worker. She responded to an appeal through the Leeds Metropolitan University for people who had spent part of their lives in foster/institutional care and who wanted to explore their lost heritage as part of a Heritage Lottery Funded exhibition. This exhibition accompanies a new play, 'Where's Your Mama Gone?', by Brian Daniels. Anne will be involved in hosting some of the the post-show discussions. 'Where's Your Mama Gone?' is at the New End Theatre, Hampstead.
Producer: Chris Paling.