Main content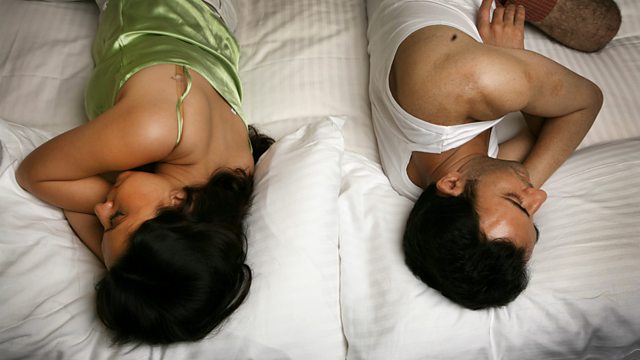 How much do our libidos vary and what's normal? Vivienne Parry investigates.
Attraction and feelings of desire drive our libidos, but Vivienne Parry asks what is "normal" .
Sex drive is influenced by many things, such as stress, relationship problems, work and being overweight, not to mention having young children. So it's not surprising that about 40% of the population report having a low libido at some time in their lives, while ten per cent of women and about five per cent of men report low sexual desire lasting over six months. Whether this is a problem depends on the individual and their partner, if they have one. Vivienne Parry discovers that "normal" is highly subjective, with some people who claim to be completely asexual and others who, like poet John Betjeman, regret not having had more sex in their lives. So should we worry about a diminished love life or are we too influenced by a sexualised society?
More episodes
Previous
You are at the first episode