Main content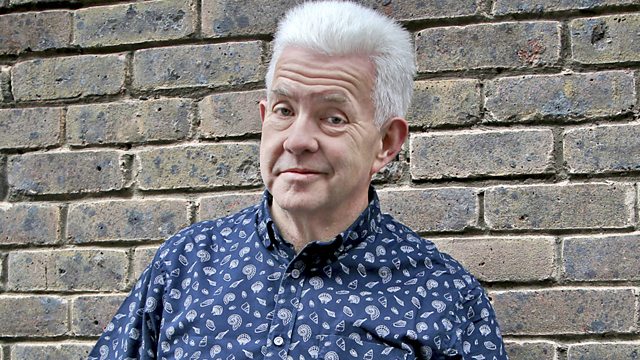 Playwright Billy Roche, Chuquai Billy - Native American Comedian, Poet James Davies, Proms Poetry Competition
Presented by Ian McMillan. Simon Kirby reads work by Billy Roche, Chuquai Billy performs 'Native American comedy', and James Davies reading some of his 'unmade poems'.
Radio 3's Cabaret of the Word presented by Ian McMillan. Actor Simone Kirby reads a new story by playwright Billy Roche, about a woman who has run away from her husband in Ireland and he finds her working in a pub in West London. Billy joins Ian from Dublin to discuss the story, and talks about the importance of its setting - the pub, like the story, is called the Dog and Bone. He'll also be explaining how he's bent on preserving the vagaries of the Irish vernacular in his work, because he thinks contemporary Irish voices are changing with outside influences.
Chuquai Billy is the only Native American stand up comedian in the UK and he performs on the Verb. The humour is self deprecating but Billy says that's developed since he's lived in England rather than intrinsic to his Chocktaw and Lakota Sioux tribal background. He had to 'google' the meaning of his own name as he was never taught it, and was bitterly disappointed to find out it has no connection to the wilds of North America.
James Davies describes himself as a poet and 'literary activist' and works on the spoken word scene in his home town of Manchester. His new book, Plants, contains 'unmade poems' - poems that he has written in the past and deleted. Like the poem 'Apples'.
Apples
Written, typed, altered, deleted.
Poet Carol Watts joins Ian and James to give a history of the unmade poem.
And on the first night of the Proms, a reminder about Radio 3's poetry competition. Ian writes a poem inspired by the rarely performed Rossini opera, William Tell; and music critic Susan Hitch talks about the myth of William Tell. To enter the competition, listeners are invited to write a poem based on a piece of music from this year's Prom Concerts.
Producer : Dymphna Flynn.