Main content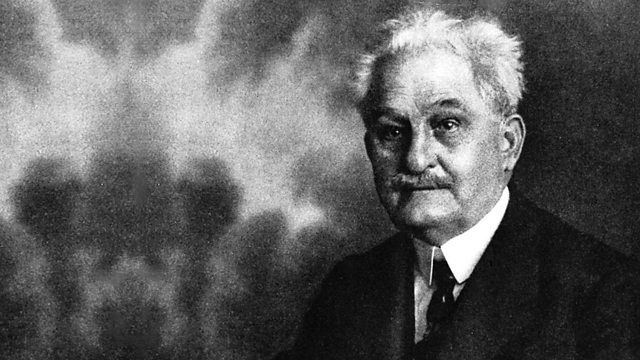 Janacek's Beliefs
To accompany the Proms performance of Janacek's Glagolithic Mass, Paul Allen explores the contradictory nature of Janacek's beliefs.
The first concert of the 2011 Proms features a performance of Leos Janacek's 'Glagolitic Mass'. The liturgy he chose to set was in Old Church Slavonic, rather than Latin, and Glagolitic refers to the script in which it was written.
But that Janacek should compose a mass at all is strange. He declared himself an atheist refused to, as he said, 'even go into church to shelter from the rain' and he dismissed organised religion as 'concentrated death. Tombs under the floor, bones on the altar, pictures full of torture and dying. Rituals, prayers, chants - death and nothing but death. I don't want to have anything to do with it'.
But he had grown up in an Augustinian monastery where he took charge of its choir. That's a musical legacy not easily jettisoned. In the letters he wrote to Kamila Stosslova he refers to God constantly, to her Jewish God and his Catholic one. Janacek's letters to Kamila document the impassioned relationship between the 74 year old composer and a married woman 37 years younger. He emerges as something of a pantheist, seeing something of God in every living creature.
The playwright Paul Allen has used these 'Intimate Letters' in a monologue he has written, premiered recently by Daniel Evans. In the interval feature before the performance of the Glagolitic Mass in the first Prom Concert of 2011 Paul explores the contradictory nature of Janacek's beliefs, with readings from the 'Intimate Letters' and a contribution from Janacek's biographer, John Tyrrell.
Producer: Julian May.