Main content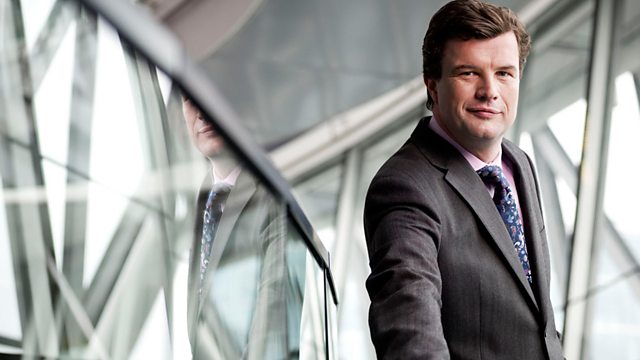 Proms Preview Night
Petroc Trelawny and Katie Derham preview the Proms with some of those involved in the 2011 season, introducing live music and conversation.
Petroc Trelawny and Katie Derham anticipate the 2011 BBC Proms with a programme of music and conversation. Featuring composer Graham Fitkin, pianist Danny Driver, mezzo Christine Rice and film music expert Neil Brand.
Rossini: Pas de soldats (William Tell)
Orchestra dell'Accademia Nazionale di Santa Cecilia
Antonio Pappano (conductor)
EMI 0 28826 2, CD3 Tr 1
Tchaikovsky: March & Polka (Act 3 - The Sleeping Beauty)
Kirov (Mariinsky) Orchestra
Valery Gergiev (conductor)
Philips 434 922-2 CD3 Tr 1&2
LIVE
Fitkin:
Piano Piece 91
Piano Piece 94
Graham Fitkin (piano)
Bridge: Enter Spring
Hallé
Sir Mark Elder (conductor)
Hallé CD HLL 7528 Tr 8
Respighi: Il tramonto
Christine Rice (mezzo)
Orchestra dell'Accademia di Santa Cecilia
Antonio Pappano (conductor)
EMI 0094639442928 CD 1 Tr 9
Reizenstein: Concerto popolare (A Piano concerto to end all piano concertos)
Yvonne Arnaud (piano)
Hoffnung Symphony Orchestra
Norman Del Mar (conductor)
LIVE
Debussy:
Les Cloches a travers les feuilles
Poissons d'Or
Danny Driver (piano)
Liszt: Rhapsodie Espagnole
Benjamin Grosvenor (piano)
Recorded at R3 Lunchtime Concert, Wigmore Hall, June 18th 2011
Havergal Brian: Symphony No.11
RTE National Symphony Orchestra
Adrian Leaper (conductor)
Naxos 8.572014 Tr 15-22.