Main content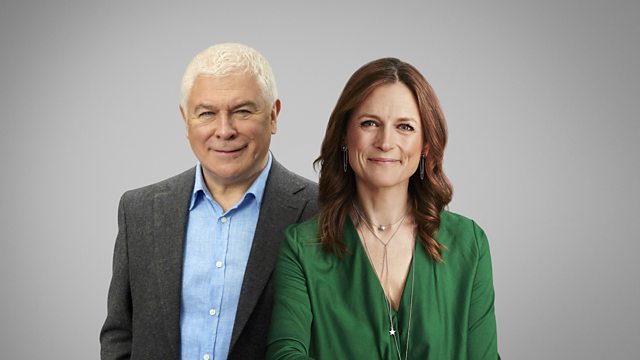 14/07/2011 Emma Kirkby, David Miller, Martyn Brabbins
Presented by Sean Rafferty. With soprano Emma Kirkby, lutenist David Miller and conductor Martyn Brabbins.
Presented by Sean Rafferty.
Soprano Dame Emma Kirkby performs live in the studio ahead of her recital of 16th and 17th century lute songs at the Ryedale festival. She is accompanied on lute by David Miller.
Sean talks to conductor Martyn Brabbins. Martyn is set to join one of the rarest of musical clubs at the BBC Proms. He will become only the seventh artist to conduct a complete performance of Havergal Brian's Symphony No.1 'The Gothic' since the vast score's belated world premiere fifty years ago this June. For the work's Proms premiere, the BBC has enlisted the services of four youth choirs, six adult choruses, the BBC Concert Orchestra and the BBC National Orchestra of Wales, and a fine quartet of solo singers, a total of over a thousand musicians.
Main news headlines are at 5.00 and 6.00
E-mail: in.tune@bbc.co.uk.