Main content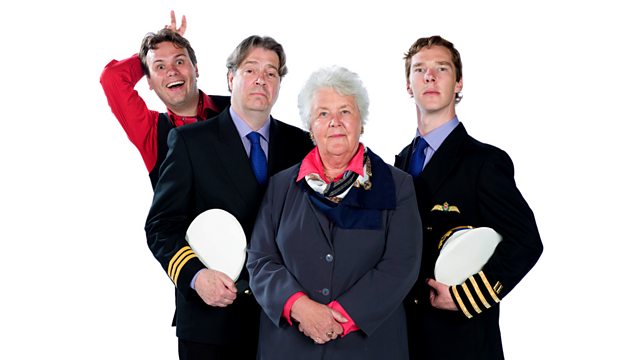 Love is in the air, but unfortunately for Martin, in a small Birmingham airport. Stars Tom Goodman-Hill and Anthony Head. From July 2011.
Written by John Finnemore.
In this show, love is in the air, but also unfortunately in a small airport in Birmingham - and Martin has to choose between career, romance and fixing a very small tail-light. Carolyn meets a rather dashing pilot whilst Arthur meets a rather boring board game.
With special guests Anthony Head and Mark Williams
Starring
Carolyn Knapp-Shappey ..... Stephanie Cole
1st Officer Douglas Richardson ..... Roger Allam
Capt. Martin Crieff ..... Tom Goodman-Hill
Arthur Shappey ..... John Finnemore
Capt. Herc Shipwright ..... Anthony Head
Eddie ..... Mark Williams
1st Officer Linda Fairburn ..... Anna Crilly
Produced & directed by David Tyler
A Pozzitive production for BBC Radio 4.