Main content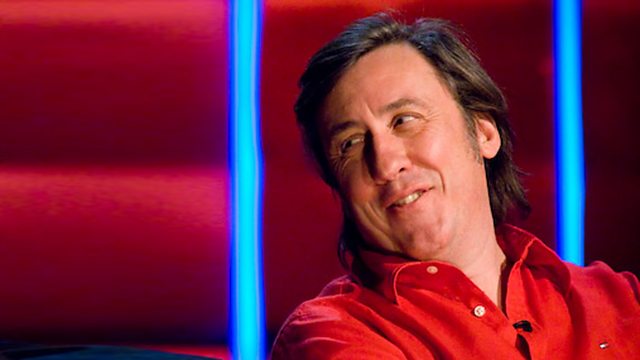 Andrew Graham-Dixon
Michael Berkeley's guest is art critic and TV presenter Andrew Graham-Dixon. His choices include Schubert, Bach, Wagner, Beethoven, Keith Jarrett, Glenn Miller, The Sex Pistols.
Michael Berkeley's guest this week is the art critic and TV presenter of arts programmes Andrew Graham-Dixon. He began his career as Chief Art Critic of the Independent, won the inaugural Hawthornden Prize for Art Criticism in 1991, and since 1999 has been Chief Art Correspondent of The Sunday Telegraph.
He has presented several landmark series on art for the BBC, including A History of British Art, Renaissance, The Art of Eternity, The Art of Spain, The Art of Russia and The Art of Germany, as well as a film biography of Hogarth, Art That Shook the World (a study of Impressionism), and The Secret Lives of the Artists, three films re-evaluating the lives and works of Caravaggio (of whom he has also published a biography), Vermeer and Constable. He has also presented documentaries about more recent artists including Jasper Johns, Lucian Freud and Dante Gabriel Rossetti. Since 2006 he has been the face of the visual arts on BBC2's The Culture Show.
Andrew Graham-Dixon's musical tastes are equally wide-ranging: a Schubert Impromptu he remembers his grandmother playing and the great Chaconne from Bach's Partita No.2 in D minor for solo violin; the opening of Wagner's Das Rheingold, which he finds truly revolutionary; Beethoven's A minor String Quartet Op.132, which to him represents the essence of Romanticism in its expression of invidual human feeling; to Keith Jarrett, whom he admires for his improvisatory skills, Glenn Miller's In the Mood, which, he says, is functional music guaranteed to cheer you up, and The Sex Pistols' Anarchy in the UK, which he thinks is the most important piece of British 20th-century music, as destruction is central to our culture.
First broadcast in July 2011.