Main content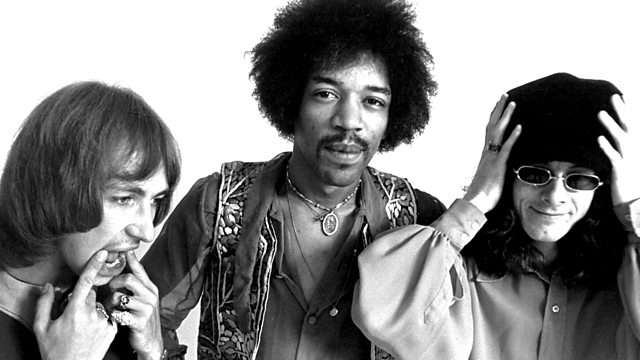 Late Nights at the Blue Boar
Pete Paphides tells the story of the M1's improbable 1960s music meeting place - Blue Boar services at Watford Gap. From 2011.
Music journalist Pete Paphides tells the story of the M1's improbable 1960s music meeting place - Blue Boar cafe at Watford Gap services.
There surely can't be a less likely rock'n'roll hangout? Nevertheless, by the late 1960s, Britain's first-ever service station was a thriving meeting point for any London-based musicians driving home from a show between midnight and 6am. Legend has it that Jimi Hendrix thought that Blue Boar was the name of a cool London club because so many of his fellow rock stars would refer to it.
In 1977, Roy Harper paid tribute to its cuisine on his album Bullinamingvase, with a song called Watford Gap -'Watford Gap, Watford Gap/A plate of grease and a load of crap' although later versions of the album had the song removed as a member of the EMI board was also a member of Blue Board's board of directors.
Using first-hand testimonies from musicians Francis Rossi, Chas Hodges, Pete Langford, Shelia Ferguson from The Three Degrees, seminal photographer to the Rolling Stones, Philip Townsend, beat poet Pete Brown, BBC DJ Johnnie Walker, and David Lawrence, author of 'Food on the Move', 'Late Nights and the Blue Boar' aims to shine a light on the experience of the touring musician in the late 60s, before the era of air conditioned tour buses and salubrious hotel stopovers.
It will capture and analyse a certain moment in rock history painting vivid pictures of the era. Among the other participants in the programme will be the original waitress charged with the job of cracking open eggs for hungry rock stars and the security guard at the time - shading in a picture of an improbable time and place in music (and motorway) history.
Producer: Laura Parfitt
A White Pebble Media Production for BBC Radio 4 first broadcast in July 2011.
Last on
Broadcasts
New Year's Day 2012

00:15