Main content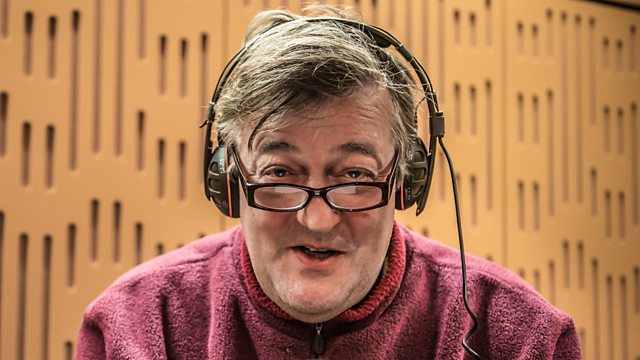 4 Extra Debut. Is there a link between the history of eating and speaking? Stephen Fry opens his mouth to investigate. From July 2011.
"If you were an intelligent designer, would you combine the food processor and the word processor in the same unit?" asks Stephen Fry in this intimate portrait of the most important part of speech.
Evolutionary biologists can't agree whether the complexities of eating and speaking are linked. But the evolution of the mouth is important. It date stamps the start of language and of modern humanity. As soon as we had the equipment to speak, we started, for example, to make art. We hear from a lipreader, who explains why we all hear mouths with our eyes. Ventriloquist Nina Conti explains how she has learned to over-rule the automatic functions of her mouth. A facial surgeon gives us the tour of the inside of the mouth and a psychologist discusses humanity's earliest form of happy oral communication - or language. The smile. But are smiles conscious or unconscious? The psychologist and the lipreader also explain what distinguishes English mouths. And it's not the stiff upper lip.
The programme gives us key information about the development of language. The human mouth's structure is unique among primates. If chimpanzee or neanderthal mouths had developed the same physical structure, would they be able to speak? The answer comes with the help of a monkey, interviewed by Stephen in the studio. He just happened to come along with Nina Conti.
We also learn of a design fault unique to human mouths. The benefit of the power of speech has a potentially fatal downside.
Producer: Nick Baker
A Testbed Production for BBC Radio 4.
Last on
More episodes
Previous
You are at the first episode
Broadcasts