Main content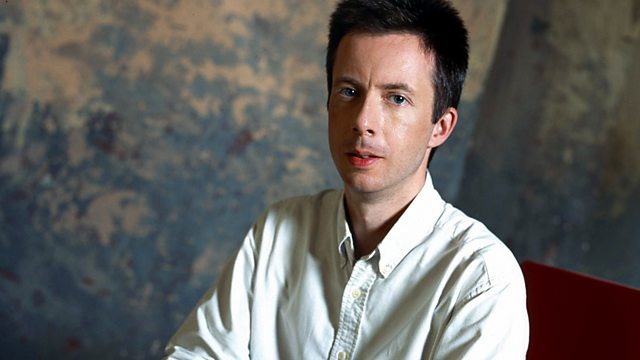 05/07/2011
John Shea presents pianist Stephen Hough playing Brahms in a recording made in South Korea.
John Shea presents pianist Stephen Hough playing Brahms, recorded in South Korea
1:01 AM
Brahms, Johannes [1833-1897]
Concerto for piano and orchestra no. 1 (Op.15) in D minor
Stephen Hough (piano), KBS Symphony Orchestra, Shinik Hahm (conductor)
1:48 AM
Debussy, Claude [1862-1918]
La Fille aux cheveux de lin (from Preludes - Book 1)
Stephen Hough (piano)
1:51 AM
Fauré, Gabriel [1845-1924]
Quartet for strings (Op.121) in E minor
Ebène Quartet
2:16 AM
Martinu, Bohuslav (1890-1959)
4 Madrigals, (1959)
Danish National Radio Choir, Stefan Parkman (conductor)
2:26 AM
Mendelssohn, Felix (1809-1847)
Symphony no.5 in D major 'Reformation' (Op.107)
Norwegian Radio Orchestra, Takuo Yuasa (conductor)
3:01 AM
Handel, Georg Frideric (1685-1759)
Meine Seele hört im Sehen (HWV.207) - No.6 from Deutsche Arien
Hélène Plouffe (violin), Louise Pellerin (oboe), Dom André Laberge (organ - 1999 Karl Wilhelm at the abbey church Saint-Benoît-du-Lac)
3:08 AM
Schubert, Franz (1797-1828);
String Quartet No.6 in D major (D.74)
Quartetto Bernini
3:31 AM
Mozart, Wolfgang Amadeus (1756-1791)
Concerto for violin and orchestra no. 4 (K.218) in D major
Director James Ehnes (violin), Mozart Anniversary Orchestra
3:56 AM
Telemann, Georg Philipp (1681-1767)
Concerto in D major for transverse flute, strings and continuo
La Stagione Frankfurt
4:08 AM
Liszt, Franz (1811-1886)
Scherzo and March (S.177)
Jeno Jandó (piano)
4:22 AM
Bach, Johann Ernst (1722-1777)
Meine Seele erhebt den Herrn (motet)
Rheinische Kantorei, Das Kleine Konzert, Hermann Max (conductor)
4:35 AM
Weber, Carl Maria von (1786-1826)
Divertimento assai facile for guitar and fortepiano (J.207) (Op.38)
Jakob Lindberg (guitar), Niklas Sivelöv (fortepiano)
4:47 AM
Dvorák, Antonín (1841-1904)
Romance for violin and orchestra in F minor (Op.11)
Jela Spitkova (violin), Slovak Radio Symphony Orchestra, Ondrej Lenard (conductor)
5:01 AM
Corelli, Arcangelo (1653-1713)
Trio Sonata in D minor (Op.1 No.11)
London Baroque
5:07 AM
Verdi, Giuseppe (1813-1901)
O Padre Nostro
Chamber Choir AVE, Andraz Hauptman (conductor)
5:14 AM
Mozart, Wolfgang Amadeus (1756-1791)
Sonata for violin and piano No.18 in G major (K.301)
Reka Szilvay (violin), Naoko Ichihashi (piano)
5:28 AM
Parker, Horatio William (1863-1919)
A Northern Ballad (1899)
Albany Symphony Orchestra, Julius Hegyi (conductor)
5:42 AM
Haydn, Joseph (1732-1809)
Sonata in E minor (Hob.XVI.34)
Andreas Staier (fortepiano)
5:57 AM
Kreisler, Fritz (1875-1962)
Liebesleid - old Viennese dance no.2
Li-Wei (cello), Gretel Dowdeswell (piano)
6:01 AM
Ravel, Maurice (1875-1937)
Ma Mère l'Oye ('Mother Goose Suite')
Sofia Philharmonic Orchestra, Emil Tabakov (conductor)
6:19 AM
Beethoven, Ludwig van (1770-1827)
Sonata for piano in F minor (Op.2 No.1)
Geoffrey Lancaster (fortepiano - after Anton Walter, Vienna 1795)
6:39 AM
Bach, Johann Sebastian (1685-1750)
Suite for Orchestra No.2 in B minor (BWV.1067)
Ensemble 415.