Main content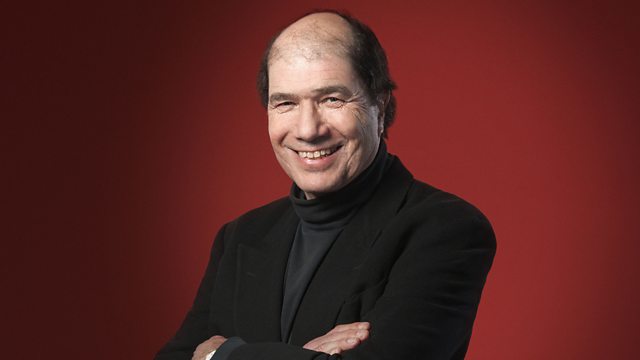 Alex Horne
Michael Berkeley's guest is comedian Alex Horne, whose musical choices include works by Mozart, Prokofiev, Editus, Hely Hutchinson, Sousa, Vivaldi and Cary Swinney.
Michael Berkeley's guest this week is the award-winning comedian Alex Horne, who has taken six solo shows to the Edinburgh Fringe, including 'Every Body Talks' (2004), 'When in Rome' (2005), 'Birdwatching' (2007), and 'Odds' (2010). He has toured his shows nationally, and published two books based on them, 'Birdwatchingwatching', and 'Wordwatching'. Words are particularly important to him, and he takes delight in creating new ones, as well as filming a documentary for BBC4 - 'The Games that Time Forgot: Cricket on Horseback and Other Forgotten Sports'. He has also created the innovative jazz comedy show 'The Horne Section', and is currently making a world record attempt to become the world's oldest man.
His musical passions begin with the Rondo from Mozart's Fourth Horn Concerto, and continue with an extract from Prokofiev's 'Peter and the Wolf', which was one of the pieces which first introduced him to classical music as a child. His next choice is 'Morning' by Editus, followed by the third movement of Victor Hely-Hutchinson's Carol Symphony, another childhood favourite. J.P. Sousa' s famous 'Liberty Bell' March, which inevitably brings Monty Python to any comedian's mind, is followed by Viktoria Mullova playing 'Winter' from Vivaldi's Four Seasons, and Alex Horne's choices end with a musical tribute to another of his great passions, Cary Swinney's 'Birdwatching'.