Main content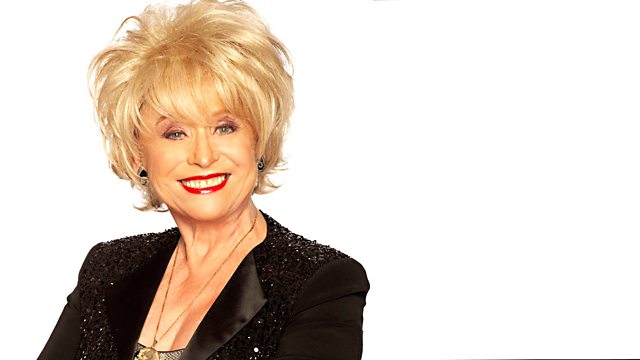 Series celebrating British comedy icons. Barbara Windsor profiles comedienne, actress and music hall star Hylda Baker.
In the first of a series celebrating three British comedy icons, Barbara Windsor looks back at the life and career of Hylda Baker.
Most famous as a North Country gossip with a silent, sullen companion named Cynthia, she was a comedy favourite for over forty years. Baker trod the boards for virtually all her life, and she scored successes in film, on TV, on the radio and in variety theatres across the land. Nowadays, she's seen as a cult figure and is often quoted by today's female comedians as an influence and a trailblazer.
As Barbara learns, Hylda was a complex character. From the backstreets of Bolton, to the Music Hall, to TV sit-coms and beyond, she battled to the top of the tree, and remained there as long as her health allowed her. Years of touring in variety paid off when Hylda and Cynthia made an appearance on BBC TV's The Good Old Days back in 1955. From then on there was no stopping her.
In private however, she was lonely and often difficult to get on with, and the programme looks at the two sides of her character - the public face of the comedy great and the often troubled lonely life of a single woman in her later years.
It also examines the eccentricities of a four foot ten woman who had to have the peddles extended on the American cars she drove - cars which had her catchphrases stencilled along the side and which often contained her pet monkeys. The programme also covers the legendary show business feud between Hylda and her Nearest and Dearest co-star Jimmy Jewell and the incident which almost ended her career some years after that.
There's archive of Hylda and new interviews with actors Jean Fergusson, Sue Nicholls, Madge Hindle and Matthew Kelly (who played her last Cynthia) as well as Victoria Wood and TV writer John Stevenson.
More episodes
Previous
You are at the first episode