Main content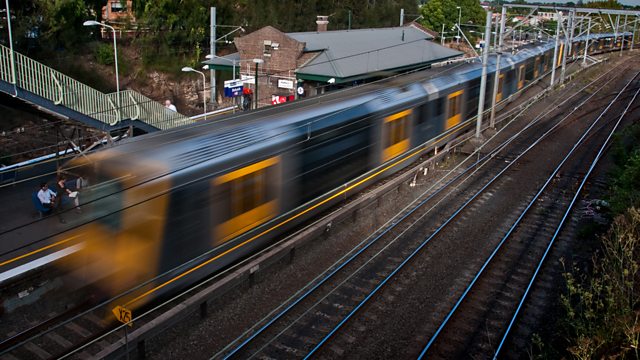 Children's author David Almond recalls the adventures and misfortunes he experienced travelling around Europe by InterRail.
The Inter-rail Pass recently turned 40: five writers of different ages and backgrounds recall personal journeys and explore how the advent of new technology and the new state of Europe have changed student travel forever
It is just over forty years since the introduction of the first Inter-rail Pass - restricted to travellers of 21 or younger and covering 21 countries for a month's train travel.
For this series, five writers of different ages and background have recalled the rite of passage entailed in setting off for a month's travel with nothing but a rucksack and an Inter-Rail Pass. Meanwhile, David Almond - amongst the most popular and thoughtful writers for children today - recalls his parallel experience:
"We hitch-hiked instead, and travelled three summers in a row from Tyneside to Greece, and tried to look down at those who travelled on pre-planned routes in Inter-rail comfort... They were wonderful journeys. But many times, of course - stuck for a couple of freezing nights on a roundabout outside Paris, recovering from a truck crash in Italy, trudging half-starved and penniless across Belgrade with hundreds and hundreds of miles still to go, or simply travelling for hundreds of miles through baking heat with very weird drivers - we lamented the fact that we hadn't stumped up £26 to be part of the Inter-rail adventure".
David Almond is the author of the award-winning children's novel, Skellig, and more recently, of its Carnegie-short-listed prequel, My Name is Mina.
Producer: Beaty Rubens
First broadcast in June 2011.