Main content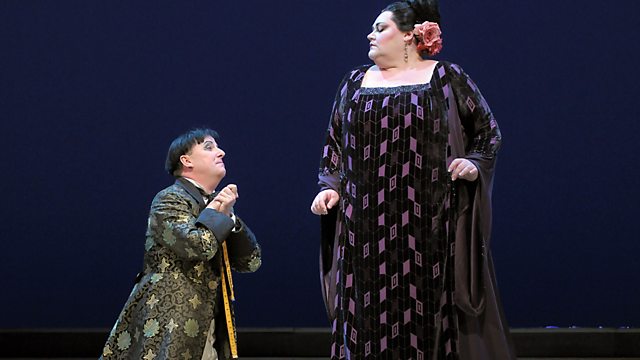 Light Fantastic: Gilbert and Sullivan - The Mikado
Continuing Radio 3's celebration of light music, Penny Gore presents Gilbert and Sullivan's most popular operetta, The Mikado, with Lyric Opera of Chicago conducted by Andrew Davis.
Penny Gore presents Gilbert and Sullivan's two-act operetta, The Mikado, which received its premiere at the Savoy Theatre in London in 1885 and ran for a remarkable 672 performances. Since then, it has been popular with audiences across the world, including in the U.S. where this performance was recorded earlier this season at the Lyric Opera of Chicago, conducted by their music director, Sir Andrew Davis.
British tenor, Toby Spence, makes his Lyric Opera debut in the role of Nanki-Poo, son of the Mikado of Japan (bass James Morris). In the land of Titipu, all is not well, as Nanki-Poo is thwarted in his amorous intentions towards Yum-Yum (soprano Andriana Chuchman), who is already betrothed to her guardian Ko-Ko (baritone Neal Davies). The farcical plot unravels, throwing out classic G&S show-tunes along the way, including "Three little maids from school", the list in "A more humane Mikado", and "Tit Willow" - "On a tree by a river".
It will keep you smiling from curtain to curtain.