Main content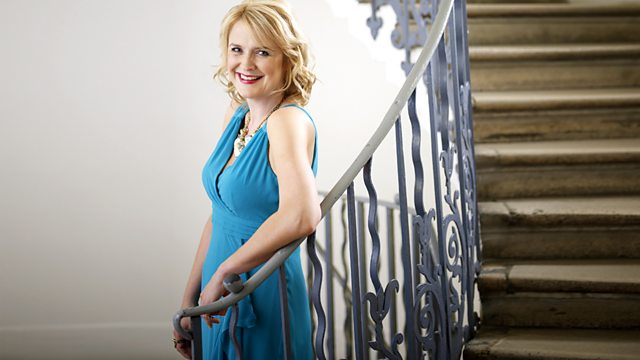 Wednesday - Sarah Walker
With Sarah Walker. Featuring recordings by Willi Boskovsky, music for amateurs and learners, and the Wednesday Award-winner.
With Sarah Walker. This week recordings from Willi Boskovsky, music for amateurs and learners, plus our Wednesday Award-winner: a recording of Haydn's Piano Trio in G minor from the Beaux-Arts Trio.
This week on Classical Collection, Sarah presents a selection of Willi Boskovsky's finest recordings, today including a recording of Schubert's Trout Quintet from some of the finest players in the Vienna Phil under Boskovsky's leadership.
10.00
Artist of the Week
Johann Strauss II
Unter Donner und Blitz (polka schnell), op.324
Vienna Philharmonic
Willi Boskovsky (conductor)
Decca 455 254-2
10.03
Wednesday Award-Winner
Haydn
Piano Trio in G minor, Hob XV:19
Beaux Arts Trio
Philips 454 104-2
10.18
Beethoven
Triple Concerto
Thomas Zehetmair (violin)
Clemens Hagen (cello)
Pierre-Laurent Aimard (piano)
Chamber Orchestra of Europe
Nikolaus Harnoncourt (conductor)
Warner 2564 63779-2
10.56
Ades
Overture: Powder her Face
National Youth Orchestra of Great Britain Paul Daniel (conductor) EMI 4 57813 2
11.01
Holst
Brook Green Suite
English Chamber Orchestra
Imogen Holst (conductor)
Lyrita SRCD.223
11.08
Britten
Noye's Fludde - extract: 'Now in the name of God I will begyne' ...
- Noye, Noye, take thou thy company'
Owen Brannigan (Noye)
Sheila Rex (Mrs Noye)
David Pinto (Sem)
Darien Angadi (Ham)
Stephen Alexander (Jaffett)
Trevor Anthony (voice of God)
Caroline Clack (Mrs Sem)
English Chamber Orchestra
An East Suffolk children's orchestra
English Opera Group Chorus
Wandsworth School Boys' Choir
Norman Del Mar (conductor)
LONDON 425 161-2
11.18
Artist of the Week
Schubert
Trout Quintet
Clifford Curzon (piano)
Members of the Vienna Octet:
Willi Boskovsky (violin)
Gunther Breitenbach (viola)
Nikolaus Hubner (cello)
Johann Krump (double bass)
Decca 448 602-2.