Main content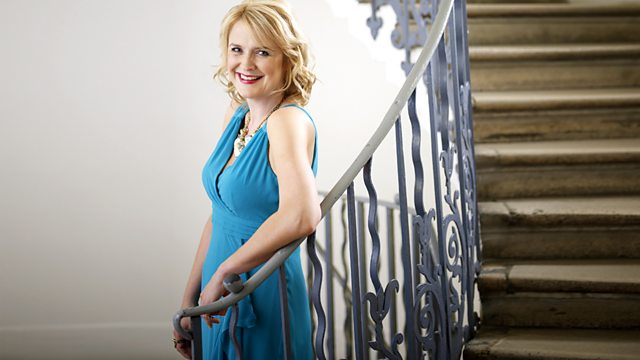 Monday - Sarah Walker
With Sarah Walker. Featuring recordings by Willi Boskovsky, music for amateurs to play and people to learn about classical music. Plus some light music recommended in CD Review.
With Sarah Walker. This week recordings from Willi Boskovsky, music for amateurs to play and for people to learn about classical music, plus a selection of Light Music featuring in last Saturday's CD Review.
Willi Boskovsky was best known as conductor of Vienna's famous New Year's Day Concerts - a role he took over in 1954 and continued to perform till his retirement in 1979. Under Boskovsky's baton, the concerts became electrifying celebrations of the Viennese popular masters, above all Johann Strauss Jr.
All this week on Classical Collection, Sarah Walker presents a selection of Willi Boskovsky's finest recordings, today including Johann Strauss II's Overture to Die Fledermaus played by the Vienna Symphony Orchestra. Sarah will also be celebrating the other side of Boskovsky's career; from 1936 he led the Vienna Philharmonic, so we'll hear him as leader and soloist in the classic recording of Richard Strauss's Le Bourgeois Gentilhomme.
10.00
Artist of the Week
Johann Strauss II
Overture to Die Fledermaus
Vienna Symphony Orchestra
Willi Boskovsky (conductor)
EMI 3 55691 2
10.08
Bach
Sonata in E for flute, archlute and cello, BWV 1035 Lisa Beznosiuk (flute) Elizabeth Kenny (archlute) Richard Tunnicliffe (cello) Hyperion CDD22077
10.22
Artist of the Week
Richard Strauss
Le Bourgeois Gentilhomme
Willi Boskovsky (violin)
Emanuel Brabec (cello)
Friedrich Gulda (piano)
Vienna Philharmonic Orchestra
Lorin Maazel (conductor)
Decca 470954
10.58
Saint-Saens
Carnival of the Animals
Pittsburgh Symphony Orchestra
Andre Previn (conductor)
Philips 4426082
11.20
Mozart
Piano Sonata in C, K545
Ingrid Haebler (piano)
PHILIPS 420 251-2
11.30
A selection of Light Music
as featured in the round-up on last Saturday's CD Review.