Main content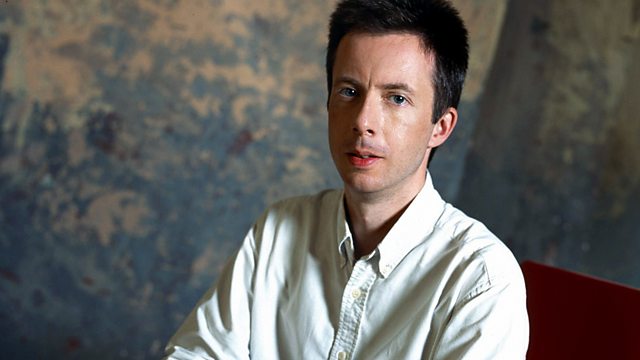 27/06/2011
John Shea introduces a performance of Monteverdi's Vespers given at the 2010 BBC Proms by the Monteverdi Choir under John Eliot Gardiner.
John Shea introduces a performance of Monteverdi Vespers from 2010 BBC Proms with Monteverdi Choir and Sir John Eliot Gardiner
1:01 AM
Monteverdi, Claudio [1567-1643]
Vespro della Beata Vergine
Monteverdi Choir, London Oratory Junior Choir, Schola Cantorum Of The Cardinal Vaughan Memorial School, English Baroque Soloists, His Majestys Sagbutts And Cornetts, Sir John Eliot Gardiner (Conductor);
2:36 AM
Schumann, Clara (1819-1896)
4 Pièces fugitives for piano (Op.15)
Angela Cheng (piano)
2:49 AM
Hellendaal, Pieter (1721-1799)
Concerto grosso for strings and continuo (Op.3 No.1) in G minor
Combattimento Consort Amsterdam
3:01 AM
Schumann, Robert (1810-1856)
Symphony No.1 in B flat major (Op.38), 'Spring'
Orchestre Nationale De France, Heinz Wallberg (Conductor)
3:34 AM
Weber, Carl Maria von (1786-1826)
Missa sancta No.1 in E flat major, (J.224) 'Freischutzmesse' for soli, chorus & orchestra
Norwegian Soloist Choir, Norwegian Radio Orchestra, Grete Pedersen Helgerød (conductor)
4:08 AM
Paganini, Niccolò (1782-1840)
Introduction and Variations on a theme from Rossini's "Mosè in Egitto" (Moses-Fantasie) (MS.23)
Monika Leskovar (cello), Ivana Schwartz (piano)
4:16 AM
Rossini, Gioachino (1792-1868)
Prelude, Toccata and Variations
Mindaugas Gecevicius (horn), Ala Bendoraitiene (piano)
4:26 AM
Chopin, Frédéric (1810-1849)
Ballade no.3 in A flat (Op.47)
Teresa Carreño, (1853-1917) (piano)
4:35 AM
Pierne, Gabriel [1863-1937]
Konzertstuck for harp & orchestra (Op.39) (1903)
Suzanna Klintcharova (harp), Sofia Symphony Orchestra, Dimitar Manolov (conductor)
4:50 AM
Tartini, Giuseppe (1692-1770)
Symphony in A major
I Cameristi Italiani
5:01 AM
Geminiani, Francesco (1687-1762)
Concerto No.1 in D major, Op.7 No.1 (1746)
Academy of Ancient Music, Andrew Manze (director/violin)
5:09 AM
Fauré, Gabriel (1845-1924)
Nocturne in C sharp minor (Op.74)
Stéphane Lemelin (piano)
5:18 AM
Ciurlionis, Mikalojus Konstantinas (1875-1911)
De Profundis (cantata)
Kaunas State Choir, Lithuanian National Symphony Orchestra, Petras Bingelis (conductor)
5:27 AM
Enescu, George (1881-1955)
Konzertstück in F for viola and piano
Gyözö Máté (viola), Balázs Szokolay (piano)
5:36 AM
Haydn, Joseph (1732-1809)
Trio for keyboard and strings in F major (H.15.4)
Moscow Trio
5:49 AM
Schubert, Franz (1797-1828)
Quartet No.14 in D minor 'Death and the Maiden' (D.810)
M.K. Ciurlionis String Quartet
6:32 AM
Mozart, Wolfgang Amadeus (1756-1791)
Concerto for piano and orchestra no.21 (K.467) in C major
Håvard Gimse (piano), Trondheim Symphony Orchestra, Susanna Mälkki (conductor).