Main content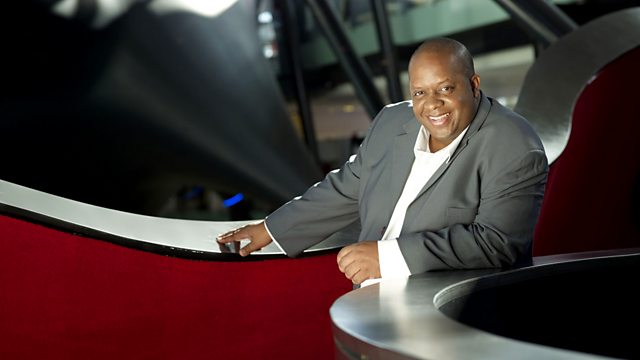 Light Fantastic: BBC Big Band
From the Clore Ballroom in the Royal Festival Hall, presenter Claire Martin joins the BBC Big Band under Barry Forgie for a performance of classic big band theme tunes.
As part of the BBC's Light Fantastic Festival, Radio 3's Jazz Line-Up is staging the BBC Big Band, conducted by Barry Forgie and staring jazz vocalist and presenter of Jazz Line-Up Claire Martin. They take a trip down memory lane, saluting the broadcasting big bands from the last 80 years. All time classics include Oranges and Lemons, Indian Lament, Caravan, The Man I Love and The Continental. And all this recorded before an audience at The Clore Ballroom at Royal Festival Hall, on London's Southbank.
BBC Big Band are:- Derek Watkins, Mike Lovatt, Brian Rankine, Martin Shaw (Trumpets), Andy Wood, Pat Hartley, Alistair White, John Higginbotham (Trombones), Howard McGill, Paul Jones, Dave O'Higgins, Jamie Talbot, Gemma Moore (Saxophones), Andy Vinter (Piano), Adam Goldsmith (Guitar), Jeremy Brown (Bass), Tom Gordon (Drums), Anthony Kerr (Vibes and Percussion), Barry Forgie (Conductor.